Projects
Lodgic Everyday Community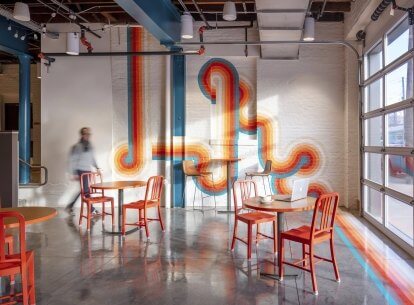 Project Stats
Location

Louisville, Kentucky

Size

20,800 SF

Market

Expertise
Providing an eccentric and modern workspace.
"Work Smart, Eat Well, Live Flexibly" is the tagline at Lodgic Everyday Community and their answer to the work-life blend. Created by Moose International, Lodgic Everyday Community fulfills the mission of Moose International by serving the needs of the modern family. Lodgic Everyday Community is designed to help users "outperform their daily routine." Coworking provides alternatives to typical office environments or working alone at home. In a world of distractions, one can find a quiet corner for focused work or an open desk with access to phone booths. Larger groups can expand or contract quickly as market factors and employee counts shift. With shared amenities and the freedom that comes with short-term commitments and flexible terms, coworking has become an attractive workplace alternative for startups and multinationals alike.
This facility is a unique, adaptive reuse of a 100+-year-old warehouse that was converted into a new multi-tenant office building. The local developer partnered with Lodgic to become the anchor tenant and provide unique workspace and amenities to the building and surrounding area.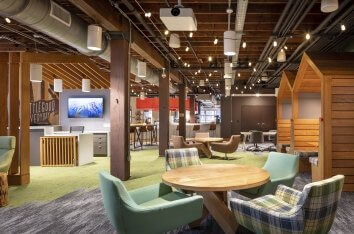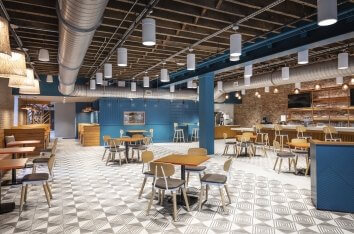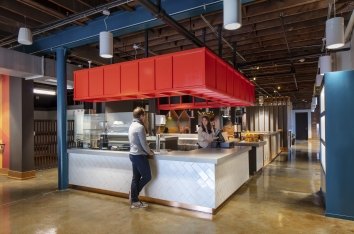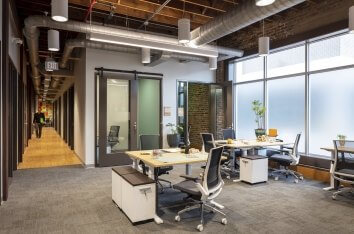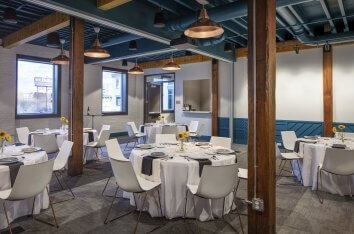 All-in-one
The space enables members to work, dine, grab a coffee, and provide child care, all under one roof.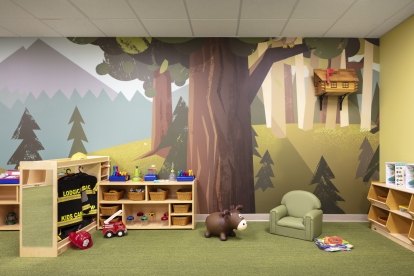 Lodgic Kids Camp
Trustworthy childcare, in-house.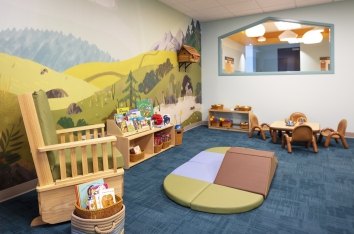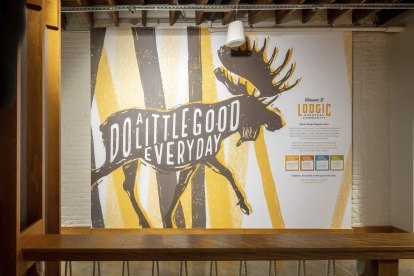 Branding & Art
Lodgic is a unique coworking space that celebrates the community around them. Each location focuses on the unique talent of local artists and places the artwork on display in each area of the building.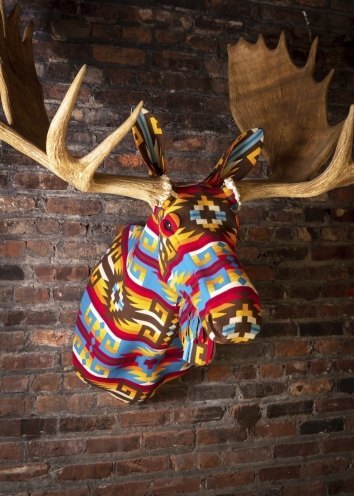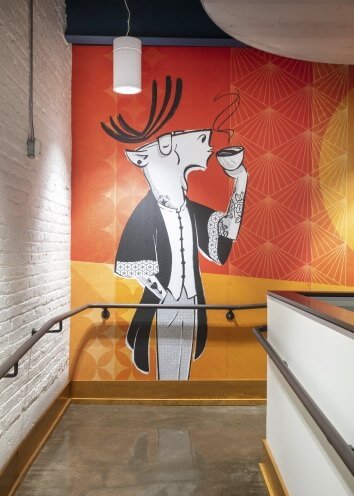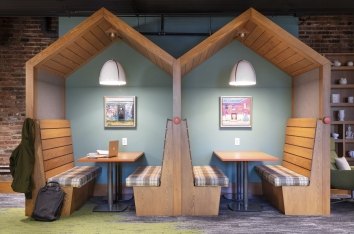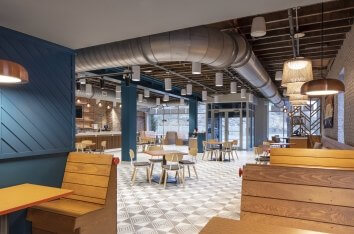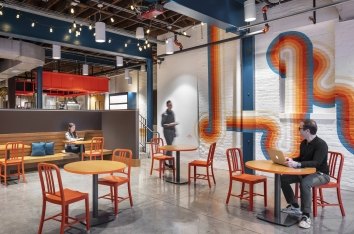 Take a seat
Lodgic prides itself on offering flexible and adaptable spaces. At this location, there are 24+ varieties and choices in work settings.