Projects
LGA Terminal C Delta Sky Club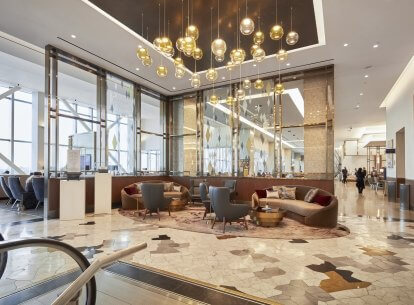 Project Stats
Size

34,800 SF

Location

Queens, New York

Awards

Interior Design, NYCxDESIGN Award Finalist

Partner

Hirsch Bedner Associates

Market

Expertise
A one-of-a-kind airport destination
The Delta Sky Club at LaGuardia Airport is the largest club currently in Delta's portfolio with almost 600 seats. The layout of the club is intuitive and invites guests to enjoy the many anticipated amenities such as individual power outlets and individual telephone booths. Food and beverage services are an utmost important element, and the club boasts two separate full-serve bars and two separate food counters. In addition, elements such as custom-designed beverage bars have been created to incorporate a wide-variety of beverage offerings from lattes to flavored waters and more. The newest Delta Sky Club serving New York City has many one-of-a-kind design features that provides an elevated travel experience for all guests and makes it its own destination inside the new airport.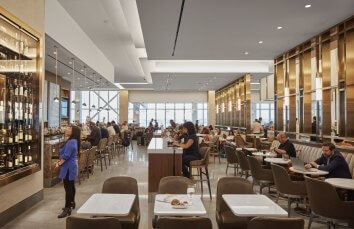 Details on details
Bespoke elements such as a New York City tile mosaic wall, decorative stain-glass inspired glass screens, and lit wine display, along with varying ceiling heights, create inviting spaces and seating arrangements within the open floor plan, offering a vibrant, welcoming atmosphere.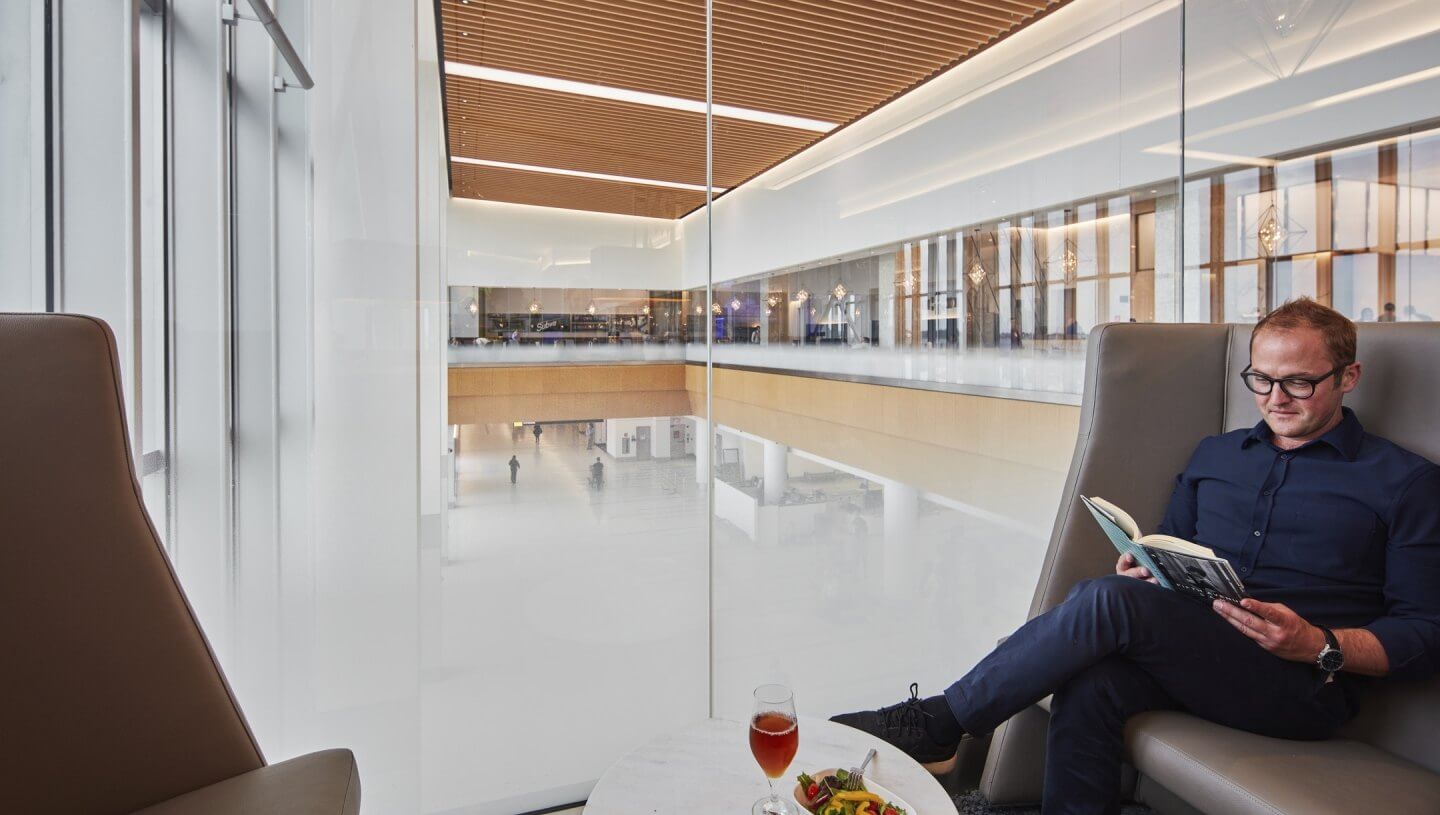 Timeless
In keeping with the terminal's New York City aesthetic, Delta Sky Club's design at LaGuardia Airport carries the city's timeless, yet dynamic one-of-a-kind look and feel. The club offers guests sweeping views of the airfield and anticipates a large covered, open-air Sky Deck in phase 2.