Projects
KPRC Graham Media Next Generation Broadcast Studio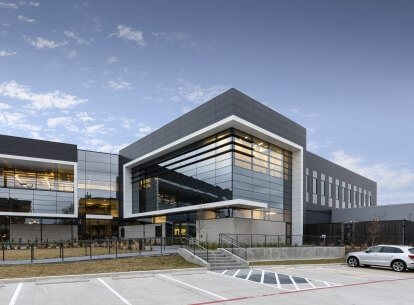 Project Stats
Location

Houston, Texas

Size

58,400 SF

Market

Expertise
Flexibility that promotes adaptability and growth.
KPRC's "Next Generation Broadcast Facility" is designed to work in tandem with the ever-changing media market. KPRC, an NBC affiliate, has provided local news since 1949 to Houston and its surrounding suburbs. The new building includes two high definition (HD) control rooms, two news studios, and a small data center.
The TV station departments include news operations, sales, and engineering, which were strategically planned to maximize productivity of the employees. The main news studio and its control room were designed around a central work café that provides an area for employees to gather and greet guests. Flexibility was one of the key principles guiding the design of the project as creating spaces that promote adaptability and growth will enable KPRC to maximize the space to its full potential as the company's needs evolve over time.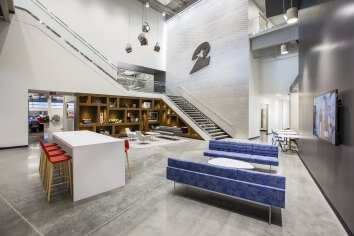 The building's 40-foot tall central work café and atrium provides a vast space and several smaller comfortable work areas that allow for producers, directors, anchors and reporters to meet and discuss the day's work and events. 
The Details