Projects
Houston Methodist Hospital and Texas A&M University, Engineering Medicine Classroom Renovation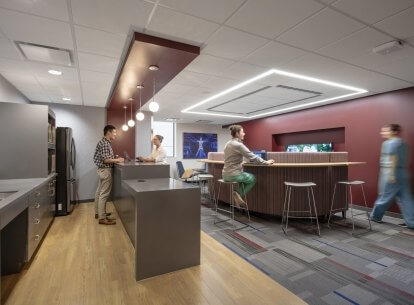 Project Stats
location

Houston, Texas

size

10,010 SF

Market

Expertise
A partnered solution to encourage learning and collaboration.
This project prepares an existing unoccupied hospital patient floor for new Texas A&M University Engineering Medicine (EnMed) program — a partnered learning environment with Houston Methodist Medical School.
The renovation was a part of a multi-phase renovation of the Dunn Tower and required an occupancy change from commercial business to higher education instruction space. In addition to preparing the existing floor for new higher education space, security, technology and audio/visual services were evaluated. The existing West Pavilion 6 (WP6) presented issues with regards to code and accessibility compliance and building systems capacity.
The work took place within an unoccupied level of West Pavilion. However, the floor levels below maintained normal operation during construction, which was critical to project coordination. The construction was phased with temporary access to other levels during construction period. The program provided by Houston Methodist Hospital served as the guideline for the conceptual design option. 
An active hospital environment that hosts hands-on training education program.
The renovated allied health education facility includes education and debriefing spaces, faculty and staff work areas, and building service spaces.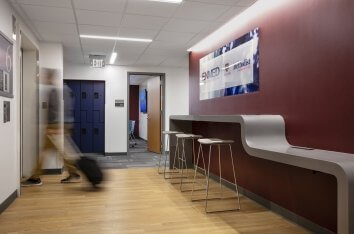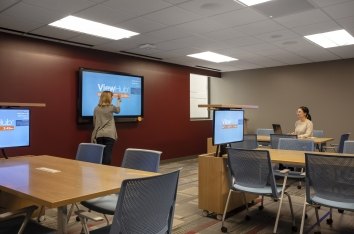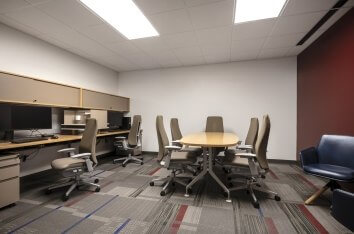 Maximizing space with multi-purpose room partitions.
Room dividers serve to portion out large rooms, and provide additional white board and writing space.