Projects
CyrusOne Westover Hills Data Center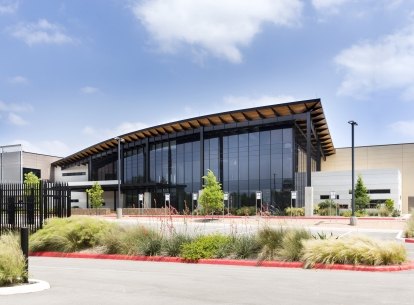 Project Stats
Location

San Antonio, Texas

Size

400,000 SF

Data Hall

200,000 SF

Critical Load

36 MW

Market

Expertise
Located on 21.5 acres and master planned for three buildings, this greenfield data center layers naturally-sloped terrain to allow for at-grade access to each of the different buildings.
The site's terrain limited the developable area without large retaining walls at the edge of the property. The natural stone gabion walls implemented provide an attractive and effective system while doubling as protection and an enclosure for the generator yard so it is sealed from public view.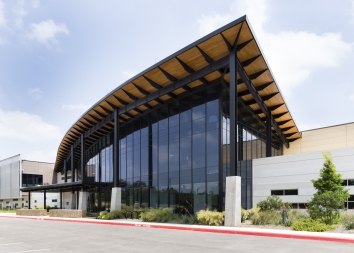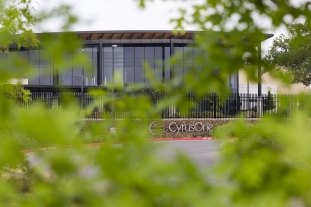 Seamless precast structure provides a cohesive campus aesthetic.
The concrete, wood, glass, and steel mesh building façade blends into the landscape creating a successful transition between the commercial frontage boulevard and the adjacent residential neighborhood. In addition to the raised floor environment, the remaining area not dedicated to critical infrastructure includes 30,000 square feet of Class A office for lease and customer areas to include amenities such as an outdoor roof deck and fitness room.