Projects
CLT Airport Dimensions — The Club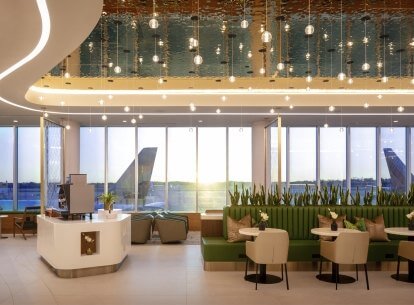 Project Stats
Size

5,500 SF

Location

Charlotte, North Carolina

Market

Expertise
A New Gold Rush
Corgan's newest lounge, The Club, at Charlotte Douglas International Airport (designed in partnership with Airport Dimensions / The Club Airport Lounges) provides open ambiance, Southern charm, and natural lighting providing an opportunity to relax and rest in a warm, inviting space.
The project was designed to honor the rich history and culture of Charlotte. Inspired by the 1799 Carolina Gold Rush and gold finishes throughout the space including the iconic rippled ceiling celebrate the region while creating a memorable feature distinctive of the space. The club design showcases Charlotte as a destination while also providing a haven within the traveler's journey.

The Club will offer a full-service menu with locally-inspired and sourced dishes with and a bar stocked with a range of Charlotte-sourced beverages. Guests can digitally order their food and beverages from the comfort of their table and simply wait for their meal to be presented in an efficient manner representative of Charlotte's hospitality. Seamless, elevated, and uniquely Charlotte--step inside.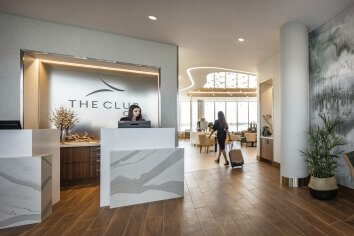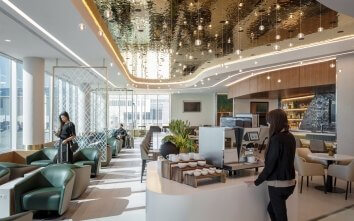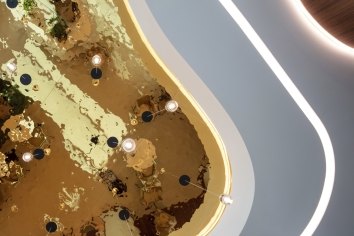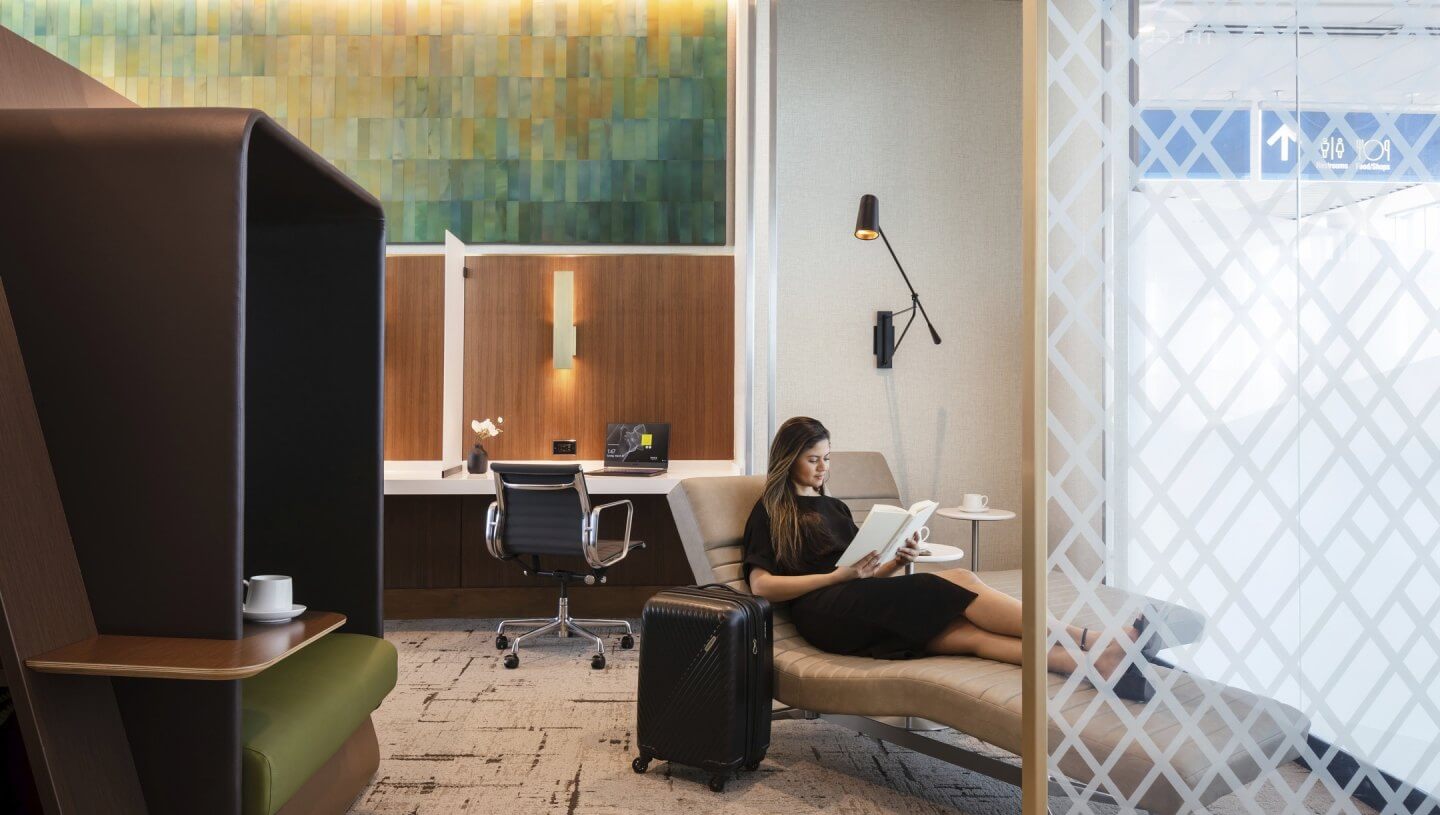 Modern sensibility and a dose of southern charm
Lounges offer more amenities than ever with technology, wellness rooms, and areas where children can play. Across the board, lounges are scaling to attract energetic, diverse demographics by creating beautiful, fun, and functional spaces.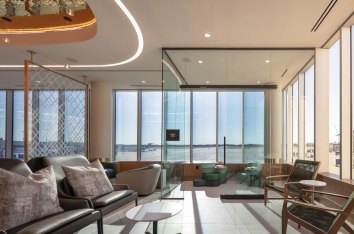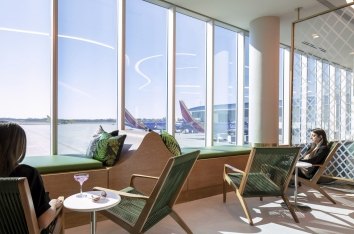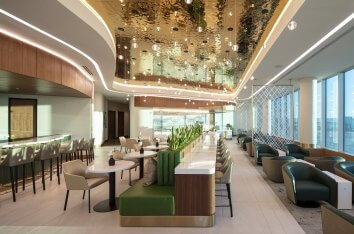 Upscale hospitality
This trend attracts celebrity chefs, mixologists, and servers that cater to passengers in style. From San Francisco to New York and Arizona to Florida, airport lounge menus feature specialty cocktails, local tap brews, and farm-to-table fare, connecting passengers to a sense of place. Travelers lounge in luxury surrounded by posh furnishings, back-lit bars, original artwork, and stunning views.
The Club CLT lounge at Charlotte-Douglas International Airport is no exception. This hidden gem offers many discovery moments following the upscale hospitality trend that will surely continue.