Projects
ABI Aircraft Rescue and Fire Fighting (ARFF) Station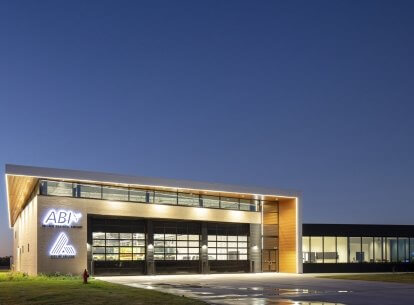 Project Stats
Location

Abilene, Texas

Size

10,000 SF

Market

Expertise
Future Fire Protection Services at ABI.
Corgan is providing architectural services to the City of Abilene to design a new Aircraft Rescue and Fire Fighting Station at ABI. This station will be approximately 10,000 square feet and will include the following:
Three drive through apparatus bays including an exhaust system and trench drains with oil separators for aircraft rescue vehicles.
Utility spaces including a watch room, a mechanical/electrical room, a gear wash room, complementary agent storage, a workshop, a hose drying area, a trash room and an emergency generator. 
Administrative offices, including a chief office, a large conference room for eight people and administrative storage.
Parking for up to 15 employees. 
This building includes a private living space with separate dorm rooms and bathrooms, including janitor closet/ laundry, a workout room, a kitchen, a day room to house four staff and one fire chief per shift.