Projects
LAW Aircraft Rescue and Fire Fighting (ARFF) Station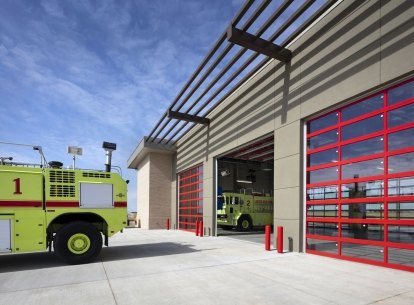 Project Stats
Size

11,000 SF

Location

Lawton, Oklahoma

Market

Expertise
Fire Protection for Lawton and LAW.
Corgan designed a new 11,000 square foot Aircraft Rescue and Fire Fighting (ARFF) station, which focuses on creating a safe, durable and energetic environment with high visibility of the airfield and access to the community. The materials of the building echo the Oklahoma environment throughout as well as create a sense of place for Lawton residents and complements the new design standards proposed for the airport. The ARFF station is unique because it protects and serves both the City of Lawton and LAW.
The program for the ARFF station includes:
Three apparatus bays including exhaust and trench drains with oil separators for the aircraft rescue vehicles
Administration offices
Private living space with dormitories, restrooms with showers, storage, kitchen, patio and day room
Public space including a small lobby and restroom
Employee and visitor parking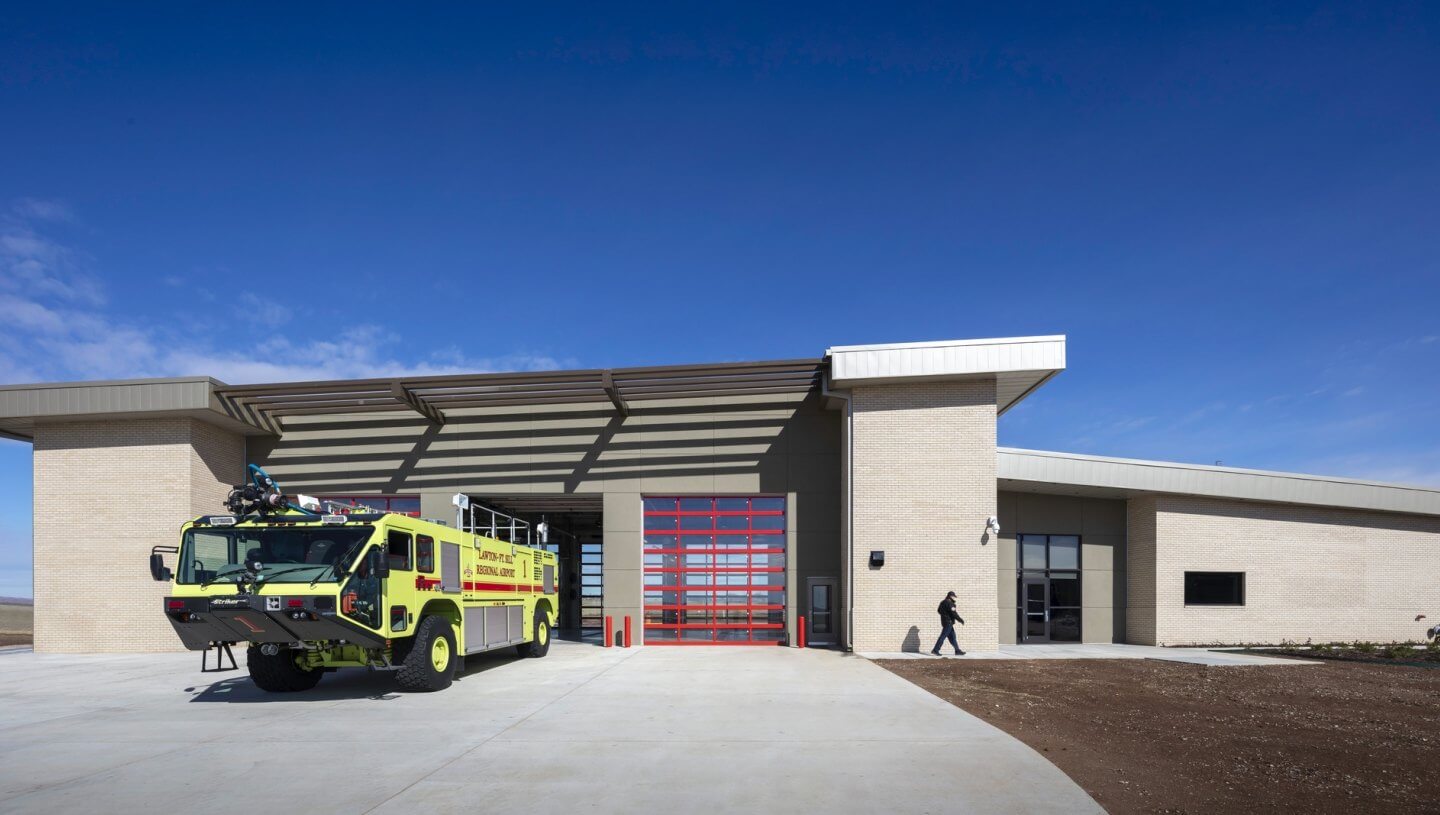 Dual functionality
The design emphasizes the function of service to both the community and airport outside as well as service to the firefighters within the building with a comfortable setting to both work and live.