Projects
Transplace Headquarters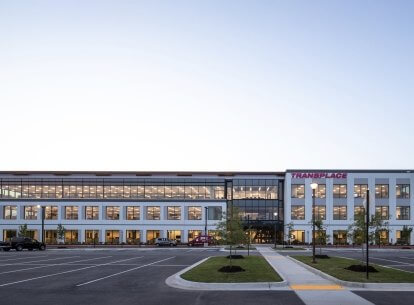 Project Stats
Location

Lowell, Arkansas

Size

150,000 SF

Market

Expertise
A new home with a humble expression to showcase creatives at work.
The new ground-up headquarters for Transplace links the rich history of transportation to future logistics leveraging innovation and technology.
The project allows Transplace to flourish and grow their Arkansas presence within this three-story tilt wall building. The offset floor plates bring natural light throughout the floors while supporting neighborhood concepts. The building is connected by a monumental stair culminating is a skylight, cascading light to the reception space. 
Collaboration is key in the new space. The design supports innovation spaces for both client facing meetings and internal strategy sessions. From the Client Experience Centers to the Think Tank to Depot meeting spaces, multiple types of meeting support relationship building and teaming opportunities. 
Choice and control are key to associates. The neighborhoods are open workspaces with multiple places to work while taking advantage of the views and natural light. 
Workspace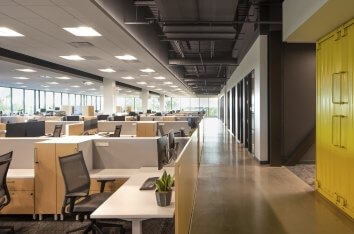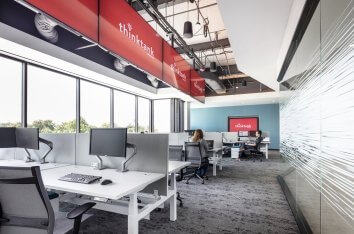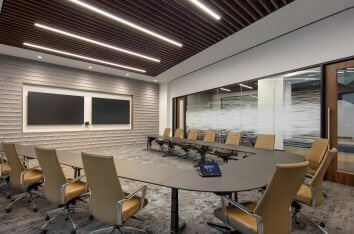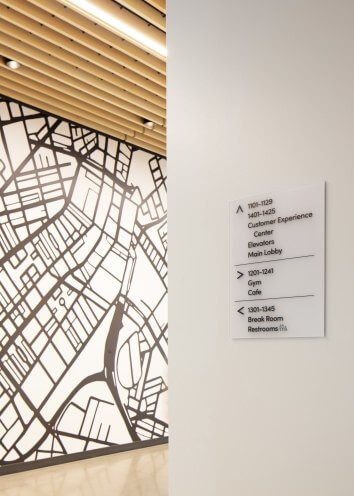 Branding & Wayfinding
Creating an intuitive path to tour guests with surprising branded elements at every turn.
The design centers around multiple tour paths and nodes of interest heightened by digital and branded environments. 
Creating connection to the brand and among employees through branding.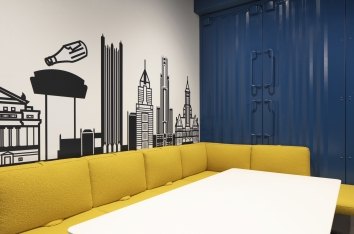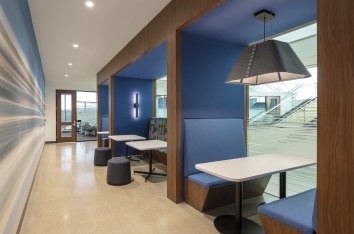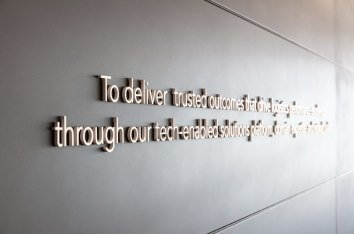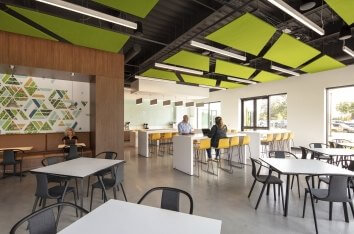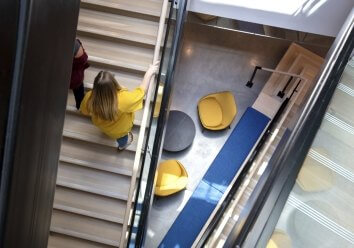 Furniture
A Focus on Flexibility
An agile furniture program is employed throughout, from huddle spaces to conference rooms and Think Tank. Furniture is strategically placed to support maximum flexibility and employee customization based on preference and meeting size and type.