Projects
TPA Airside F and FIS Expansion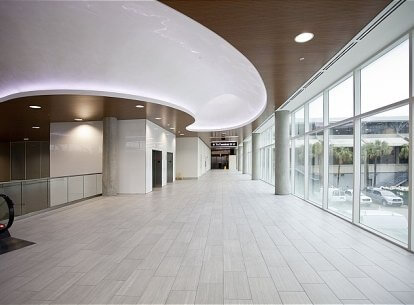 Project Stats
Location

Tampa, Florida

Size

93,000 SF

Market

Expertise
Increasing airport capacity and improving customer experience.
Corgan served as design architect for the CBP facility expansion at Tampa International Airport Airside F, including alterations and additions to an airside shell building coupled with phased interior renovation and expansion of an existing CBP facility remaining in continuous operation during construction. The project provides 7,500 square feet of new concessions space and a 2,800-square-foot premium airline lounge on the floor above the CBP.
This project increased CBP processing capacity from 600 to 800 passengers per hour and allows the processing of three wide-body arrivals within one hour.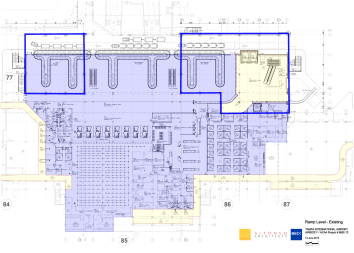 The project objective was to add CBP processing capacity and security screening checkpoint capacity to meet increasing demand at Airside F. The scope of the project included the construction of a new 41,000 square feet of building addition to the Airside F building and the renovation of 52,000 square feet of existing CBP areas.
The CBP portion of the project expanded a single bag claim device to three new devices, added four INS processing lanes, provided six new full-length security screening checkpoint lanes, added three SSCP whole body imaging stations, and renovated and added to existing CBP office, and processing areas.