Projects
TMGcore — The OTTOmobile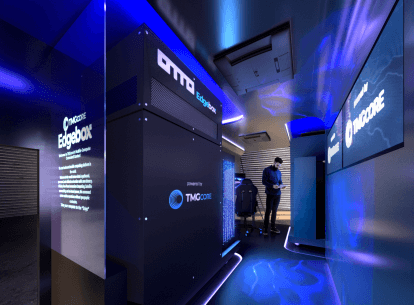 Project Stats
Type

Concept Development

Market

Expertise
A fully operational mini-data center on wheels.
TMGcore — a disruptor in the data center industry — approached Hugo to design a mobile data center that could remain fully operational while traversing rough terrain. From concept to hitting the road, the OTTOmobileTM Mobile Compute Command Center was completed in a total of five weeks in partnership with MAK Studio and Corgan's MediaLab.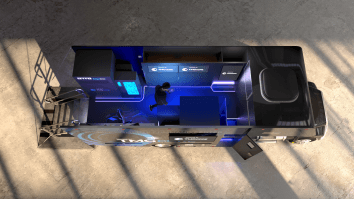 Sitting on a Ford XL750 chasse, the OTTOmobileTM can carry two of TMGcore's immersion cooled OTTO Edgeboxes. With very little room, the interior design was strategic, functioning as both a mobile operations center and a showcase for TMGcore to share with prospective clients. Therefore, each element has a dual purpose. Real-time performance metrics are shared via three monitors mounted to hidden push-open doors, which open to an expandable workshop space. A collapsable command center enables a small crew to monitor the vehicle, while enabling easy loading and unloading of the OTTO Edgebox.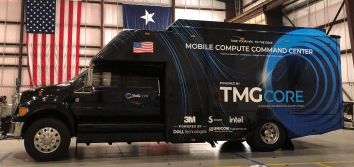 To remain operational while stationary or in-transit, the vehicle was equipped with dynamic connections for exhaust fans above each of the Edgeboxes to properly expel heat from the vehicle. Multiple overhead AC units chill the cab, a necessity for such close-quarters computing. The image wrap on the exterior is a subtle a nod to the fiber networks that connect them to their end user.