Project Stats
Location

Dallas, Texas

Size

248,650 SF

Market

Expertise
Highlighting connection with nature and community.
Nestled in an established neighborhood of houses and townhomes in East Dallas, The Apperson provides residents with a peaceful environment just minutes from downtown.
The increasing allure of urban living within proximity to businesses, retail, and entertainment contributes to the popularity of multi-family housing in this area.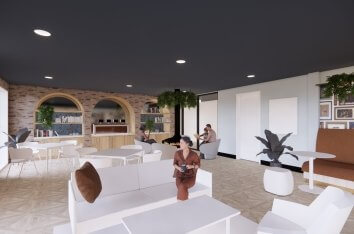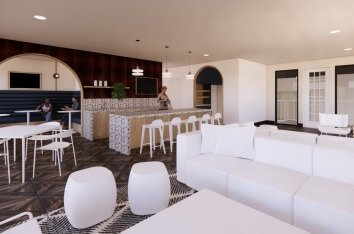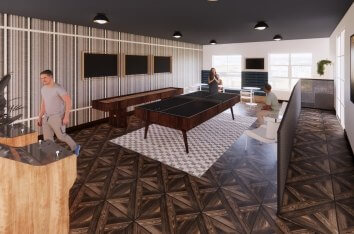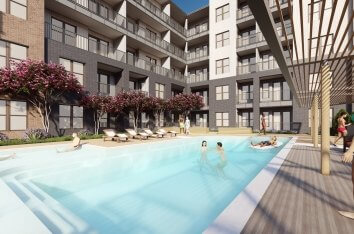 Key Ammenities
To attract residents, the complex offers a wide variety of apartment unit sizes and provides abundant amenities to support the modern lifestyle ─ a fitness center, common co-working spaces, a quiet library, two outdoor decks, a sky lounge, and a pool.
Site & Community Context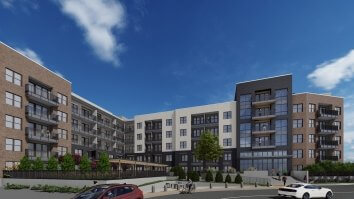 Situated on a tight urban infill site between Apple and Caddo Streets, the six-story mid-rise creates density and takes full advantage of the zero-lot line by adapting its design to the street's natural curve.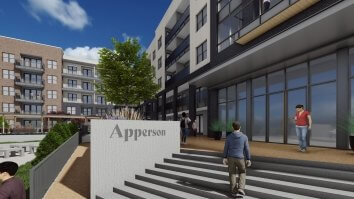 Influenced by the surrounding architecture in the area, the building's dimensional form ascends three stairstep levels with a brick façade that relates to the context of the surrounding neighborhood.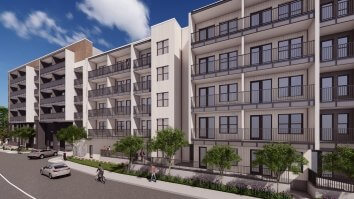 Maximizing Potential
The unique combination of wrap-around and podium-style construction maximizes the site's buildable area and creates space for a four-level parking garage topped with a spacious open-air terrace that offers pet-friendly lounge areas and views of the city skyline.