Projects
Rochell Elementary School Replacement, Rockwall ISD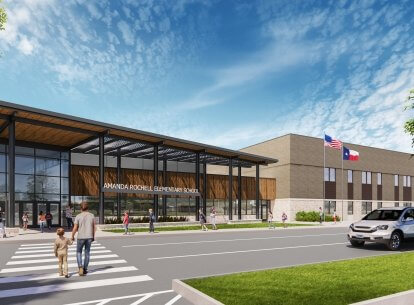 Project Stats
Location

Rockwall, Texas

Size

77,500

Market

Expertise
Replacing an existing school to meet growing needs.
To respond to the district's growth, the new Rochell Elementary School is replacing the existing campus on the same site. The new school is occurring in two phases, including the demolition of the existing Rochell Elementary School and the construction of a new ground-up elementary school with major site work.
The new 77,500-square-foot, two-story school includes three Pre-K classrooms and four classrooms for first through fifth grades. Classrooms are located on both floors, while the administration offices, gymnasium, media center, cafeteria, and kitchen are centrally located on the first floor.  Additionally, the new school includes teacher workrooms, SPED programs, fine arts classrooms for music and art, and a science classroom. The gymnasium and associated service spaces will serve as the required ICC-500-compliant storm shelter.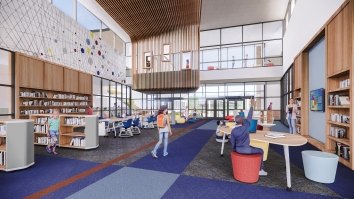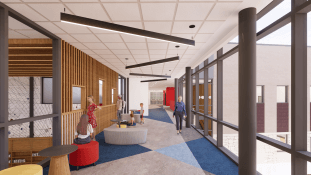 Learn. Collaborate. Play.
Each classroom wing features collaborative spaces to encourage students to communicate, collaborate, and think critically.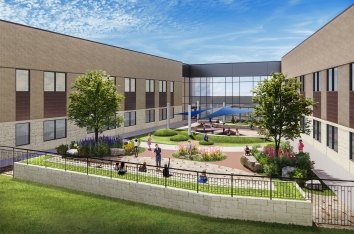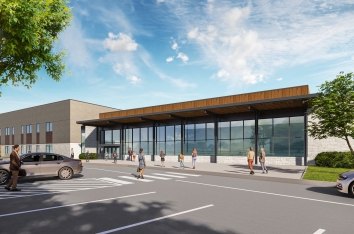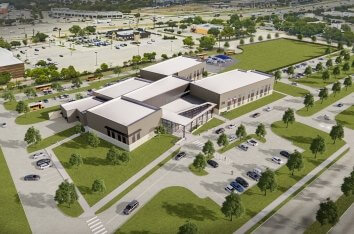 Outdoor spaces include a new entry plaza with stone seating walls and native landscaping, a feature canopy, an outdoor learning courtyard, a north entry, two separate playgrounds for different age groups, a paved court for basketball, and a turf play area. The centers will support students as they develop college and/or career-ready skills and support their success.