Projects
DFW Holdroom of the Future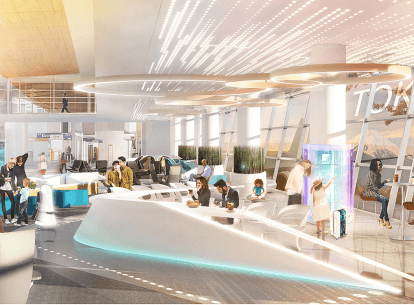 Project Stats
Location

Dallas, Texas

Size

5,340 SF

Market
Redefining holdroom design at DFW. 
Technology across the aviation industry is rapidly evolving the way airports operate. The boundary of the traditional departure lounge will break and spread across the concourse. This will be a passenger's first stop, connecting to their future destination. The design explores the concepts of 'The Shared Journey' and 'Travel Personalized,' completely re-imagining the passenger experience through amenities, activities and concessions that appeal to modern passengers' needs and desires.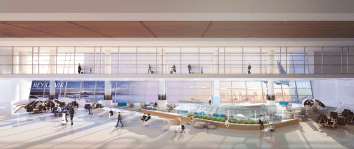 Glazing to the airfield will transform into floor-to-ceiling displays of digital landscapes, news, weather, and sports tailored to the intended destination. A virtual concierge connects travelers to their hotel. Ambient lighting adjusts to reflect the time zone of their final local. "Carry-on" valet services expedite boarding for families or elderly travelers.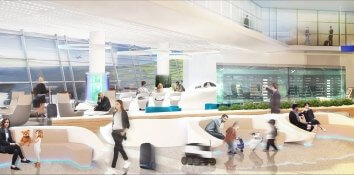 A varied selection of offerings, seating, entertainment, and comfort cater to individual needs. Adjustable temperature seating maximizes passenger comfort. Acoustically isolated, luxury pods are reserved for working and recharging while not sacrificing proximity to the gate. Concessions can be ordered and delivered by autonomous carriers. Touch-screen shopping and interactive play areas delight with ever-changing content.
As departure time nears, luminous carpet glows and alerts travelers to make their way to the gate.