Projects
Boon Elementary School Renovations, Allen ISD
Project Stats
Client

Allen ISD

Size

112,000 SF

Market

Expertise
Infusing an existing school with welcoming and inspiring spaces.
As part of a larger effort to update their existing schools to include open, fun, and inspiring new learning zones for their youngest students, Allen ISD teamed with Corgan to transform Boon Elementary School. The design carved away walls from the dark interior to integrate an engaging social hub media center at the heart of the school. The discovery lab can either be separated with a folding glass partition or opened to become an extension of the media center.
Other improvements included the addition of geothermal heating and cooling that will create energy savings for the district and its residents. This also allowed former mechanical spaces to be repurposed as smaller shared educational hubs distributed throughout the school.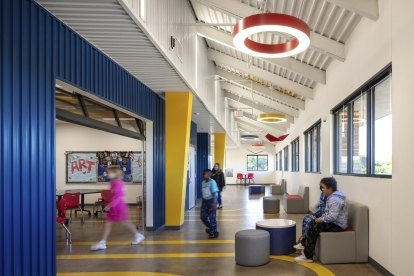 Colorful branding elements throughout the space assist with wayfinding and creating a sense of place within the community.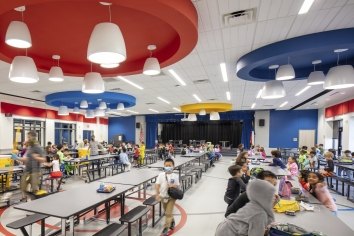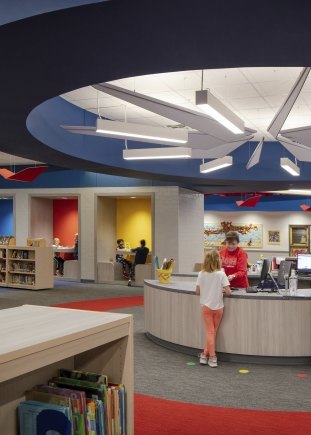 Invigorating the student experience.