News & Insights — Insights
Architecture in the Age of AI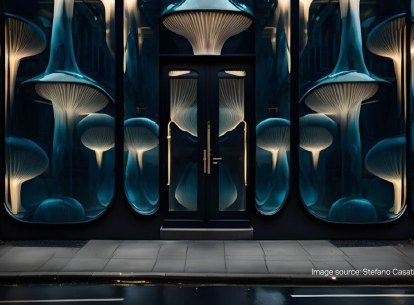 AI-integration is both exciting and reason for concern across several industries—including architecture and design. Poised to add efficiency for repetitive tasks such as code compliance, costing estimates, and construction documentation, it also powers unlimited exploration while introducing new challenges and perhaps more questions than answers. As designers adopt text-to-image AI generators in conceptual design, how do we understand design agency? Where does responsibility lie within an AI-augmented design process, and what does it mean for the future of the profession?
"The idea that AI is a replacement for humans is a fad……Machines are wonderful at solving problems that have clear parameters and historical precedents. Humans are great at understanding nuance, context, and conceptual problem-solving." 1 Ngan Khanh Nguyen MacDonald — Chief of Data Operations, Institute for Augmented Intelligence in Medicine at Northwestern University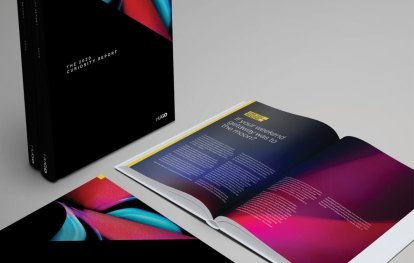 AI, Welcome to the Team
Corgan's 2020 Curiosity Report2 examined the power and potential of AI in architecture and design. As AI continues to move from edge curiosity to wider adoption, so do users—becoming more fluent and more engaged with it in their practice and daily lives. Today, users across all industries are increasingly encouraged to become AI-fluent – well-versed in using and understanding machine learning technology – or AI-conversant – capable of using AI technology in daily practice to enhance productivity.3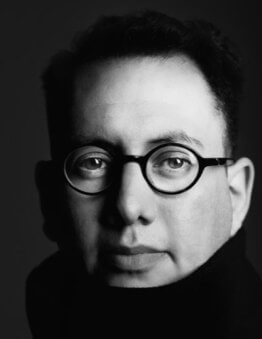 Fun Fact
Did you know?
Commissioned by the World Economic Forum, Refik Anadol used machine learning and over 100 million images to create perfect replicas of coral found in nature. The art piece raises awareness about climate change, and has been 3D printed and deployed underwater to aid in the restoration of ocean ecosystems.6
Take a look at how AI tools like MIT CSAIL's Soft Robotic Fish explores previously unreachable depths of the sea floor and how their simulation of an "eternal spring" environment stimulates the reproduction of bees and hives at an urban scale.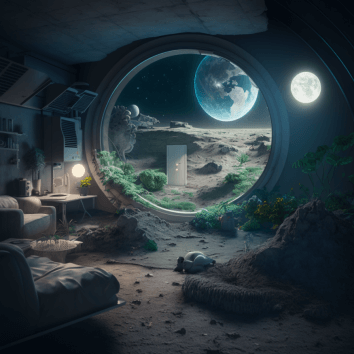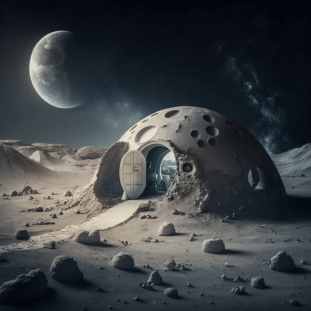 New applications of the technology advances how we approach responsible design. Making the case for increased access and integration of AI methodologies, it unlocks new opportunities to minimize waste and improves how we steward our limited resources. In each part of the design process, AI opens opportunities to think differently, reduce bias, increase efficiency, and enhance creativity. It marks a shift in the practice comparable to the invention of computer-aided design (CAD). Designers have tapped into new AI tools such as Midjourney, Spacemaker, and others as a part of the iterative design process, rethinking a space's phenomenology, and changing how two-dimensional design comes to life in the physical, three-dimensional world.
"AI has transitioned from being just interesting to delivering impact for businesses and consumers. 2023 will see AI adoption skyrocket by the rapid diffusion of models into all kinds of applications." 4 Ganes Kesari — Data Science Advisor, Adjunct Professor NJIT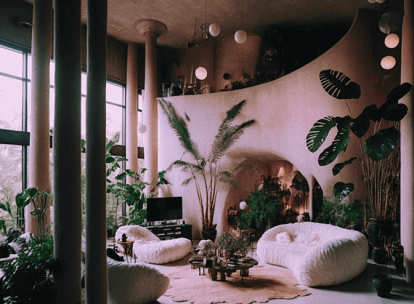 From more sustainable design to additional creative horsepower the right text prompt or script can redirect time from design iteration to exploring more tailored, effective, and human solutions. But what happens to the creativity birthed through problem solving? Or to the surprise discoveries that come from mistakes and organic exploration? How do designers and architects develop the muscle and skills traditionally flexed during design refinement? What becomes of the pen and paper? 
In Action
From theory to practice
AI offers more than utility—it invites us into new worlds and stretches our imaginations. Type in "/imagine" into Midjourney and explore the surreal to your heart's desire. Elsewhere, text-to-3D modeling has the potential to revolutionize the design process with programs such as Rhino which has integrated OpenAI's Point-E.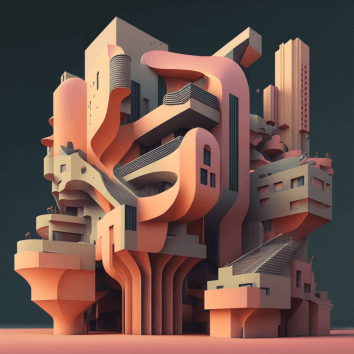 Source: Abe Desooky, Corgan. Midjourney AI. Prompt input: AI-generated architecture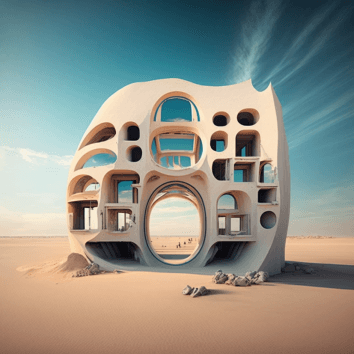 Beyond the scarcity of text and shape data which limits text-to form generation, for instance, AI still lacks the sophisticated interpretation, accuracy, and application required from design. Although AI offers efficiencies with time-consuming, detailed tasks, the design development phase – where architects examine solutions through a more nuanced lens to test end-user hypotheses through on-site observations – requires more refined design tools. Because design development means combining code compliance, experiential design skills, and product procurement, tools like Foyr Neo or InteriorAI can be helpful in closing the gap. While generating layouts and renderings based on a set of both quantitative and qualitative inputs, the demands and preferences of the end-user require more advanced ideation—and the expertise demonstrated by our industry and profession.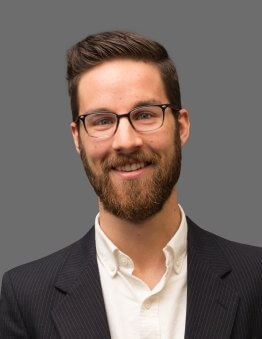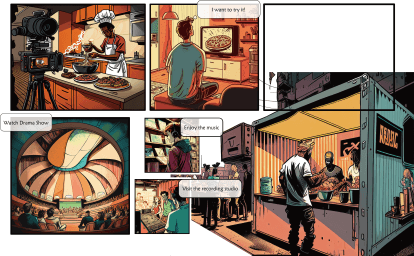 A Look Ahead
Today's Technology for Tomorrow's Workforce
AI has come long way since its birth in 1955—finding its way as a fundamental skill for tomorrow's workforce. Moving beyond possibility, tomorrow's architects and designers are integrating these tools into their education and practice while reshaping the expectations, process, and resources for the future of the industry. Graduate students at the University of Southern California (USC), for example, are testing this process by building AI-augmented tools into their design process. In a design sprint aimed at launching a culinary and media content incubator for local chefs, students were asked to highlight the history and culture of a chef through gastronomic storytelling. Gabriel Oros, a Project Designer at Corgan and mentor for the design-build studio, commented on the experience: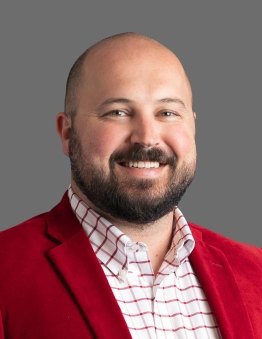 What's next?
Though we can expect continued adoption of these new technologies, AI remains a developing science that shouldn't be a sole proprietor of accuracy. Holding AI accountable for data accuracy is difficult, but especially important in when considering the health, wellbeing, safety of others, and the planet. Its place in design means finding a balance between the ideal and the practical. And, while AI continues to evolve, architects have both an opportunity and challenge to work alongside technologists, to identify, examine, and create systems of accountability to correct its errors while maximizing its potential. Its success depends on finding the balance between the ideal and the practical—bridging the gap between AI's possibilities and the final built product, creating value and meaning that is not yet possible for AI alone, and reshaping the role of the architect to wrestle with novel opportunities as thinkers, makers, and interpreters of the next frontier.