News & Insights — Insights
One Million Square Feet of Data Center Design: Here's What I've Learned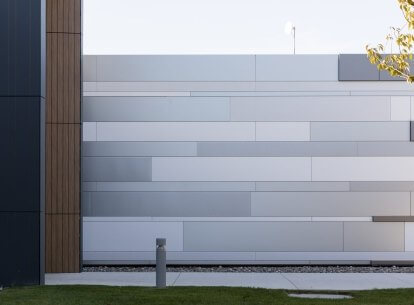 After designing over one million square feet of data centers, I have gained vast expertise in the industry and knowledge of the challenges that come with it. From fit-outs to ground-up facilities, I've learned some of the most important considerations when it comes to successful mission-critical design – technology, trends, coordination, and collaboration.
Designing data centers requires a reliance on proven solutions from experience, balanced with an understanding of when and where to push the envelope to deliver the best solution to a problem. This balancing act takes place within an industry where tried-and-true products and strategies solve specific conditions, but conditions appear within each project that requires critical thinking to adapt or modify past experiences for a refined design output.
Below are the experiences and considerations I have found to be most important when designing data centers and how to use them for future success:
Technology 
The leading facet of mission-critical building design is the direct relationship it has with mechanical, electrical, and plumbing (MEP) systems. As data centers demand the most controlled environments, both mechanically and electrically, the technology to provide the required loads is paramount and highly tuned. In a data center, equipment like generators, chillers, cooling towers, and packaged units are intrinsic to the performance of the building. Due to the building's intense heating and cooling loads, these pieces of equipment are highly efficient, and most technically advanced in the market. Essentially, the equipment in a data center is a super breed of equipment typically used in a building to support heating/cooling loads. Specific to  the integration of these building systems, the mission-critical market is pushing the envelope for what these technologies can output under different criteria and climates, and this is exciting to work on.

For a recent project, applying my understanding of how these technologies work was essential to develop a building massing. The footprint of the equipment needed to power the facility was too big to sprawl horizontally on the ground beside the building, which resulted in needing to find an alternative spot for it vertically. To study and configure this equipment on the roof or within a separate structure, it was imperative to understand the demands of each piece of technology and the impact it could have on adjacent equipment. The generators require a fresh air intake, while exhaust emits horizontally on the other side. Just above the generator plant, the cooling towers emit hot air and moisture upwards. These directional emissions and intakes drive schematic planning of a building and result in preliminary iterations of a solution for a client to review. With the basic understanding of these systems, we could quickly determine the feasibility of design options and narrow down solutions prior to implementing computational fluid dynamic (CFD) analyses limiting CFD iterations, providing cost and schedule benefit. These limited but focused CFD analyses helped us specifically understand how the equipment air movements work with local wind direction and proximity to other existing structures and fine tune design options.

As an architect, being familiar with how the technologies work allows us to guide the team to progress options that offer solutions while satisfying the requirements of the adjacent equipment. Understanding the engineering behind these technologies not only informs the building configuration but allows us to know when to make recommendations, providing a better product in the long run.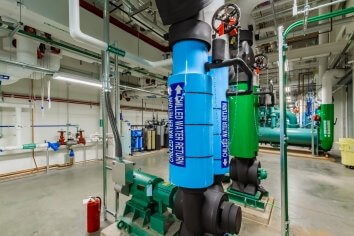 Design Trends 
Perhaps one of the most exciting aspects of the data center market has been experiencing the changing focus in design as clients evolve in positioning their data center product to appeal to potential customers. We have seen variations of larger enterprise customers requiring specific site criteria that hone in on redundancy and security. On the other hand, we have witnessed co-location customers with a focus on materials and finishes within their spaces that embody their branding or vision. While data center facilities focus on serving computational demand, we are also seeing an increase in designing for user experience in the form of office and assembly space.
In the last five years, I have observed the data center market become more largely influenced by market trends or responses to economic circumstances. Their focus responds to current events, potential corporate acquisitions, technology, and the surge of data-rich applications or services. Whether it is an enterprise or co-location purpose, the trends are real and promote business. Relationships with a variety of clients and their customers have allowed me to see the industry through a wide-angle lens during my tenure in the data center industry.
Through each project, we have been able to enhance our design strategy by holding discovery sessions to quickly extract more feedback from the clients and turn that feedback into ideas. Not only are these ideas used in development, but they also can be utilized in a variety of ways for the architects and clients' use. A client might prefer a virtual reality experience, physical models, or straight-forward imagery to aid and foster momentum internally with their shareholders. It is exciting that we have been able to convey ideas through all of these mediums, and each entity requires a thoughtful, tailored approach to developing its proprietary design.
Coordination
To meet client expectations on projects of all sizes, agile coordination is a must-have to succeed against tight deadlines while pushing the design envelope of mission-critical space. While data centers are utilizing leading technology to sustain the facility's peak performance, design teams must be able to leverage project management technologies to harness team experience and channel it into the optimal solution for a client.
For a project with an extensive permitting effort, managing the progression of drawings with specific detailing while maintaining a live model for permitting related revisions is critical to keep the overall project schedule to a minimum. When the reviews wrap up, they are carried into the final issuance for construction so that the applicable jurisdiction feedback will apply to documents used in the field. During the incorporation of this feedback from the jurisdiction, it is imperative that the design team coordinates the micro-level details and advances the design simultaneously. This effort becomes complex when each design team discipline is managing multiple models, design options, or drawing reviews. As these complexities abound, keeping the schedule intact necessitates advanced communications, acute project management, and intensive building information modeling (BIM). The procurement of a successful design demands these data-rich resources.
Each new roll-out of a software version offers new possibilities. The software updates work to improve timelines, manage information, and document the designs. While design software is rapidly changing to keep up with the evolving design of data center facilities, we are continually adapting how software is utilized to maximize its potential for our workflows and collaboration. A client is typically not involved in the nuanced delivery methodologies that occur behind the scenes to modify the processes within the software to speed up a deliverable and enhance output.  To confirm smooth delivery, we are adapting software in a way that allows us to account for and organize these diverse technologies going into a data center. With these adaptations, we are more agile in reacting to design changes or unexpected obstacles in the field. Having scripts that parse the information-rich excel spreadsheets into BIM software will always go unnoticed, but for us, these small modifications all add up to well-organized and successful project delivery.
Collaboration
Between the different demands and scales of development in data centers, we know the importance of understanding the client's goals and values and use perceptive architecture to connect our clients with those goals directly. As our clients collaborate internally or receive external counsel, we, as practitioners of architecture and design, are striving to do the same.
We once had a client wanting to establish their own unique flagship data center by utilizing the front-facing entry. The intent was to integrate their branding with user experience and develop their brand in built work. Ultimately, this would be used to pave the way for their brand to be replicated across different sites within their portfolio, and market their facilities on a united front. To make this idea a reality for the client, collaboration internally with our other market sectors was an immense asset for our process. Although data centers fall into a market of their own, their front-of-house spaces still resemble commercial structures, office spaces. At Corgan, we have six sectors that specialize in different areas of architecture. In addition to data centers, we also design for healthcare, aviation, education, commercial, and interiors. By combining the abilities of each, we were able to blend their experience and knowledge into the design of our client's facilities, bringing their brand to life through design. Collaboration internally brings a more robust approach to tackling the unique considerations that arise on a project, providing clients with full support on all ends.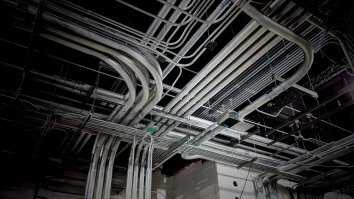 Conclusion
After five years in the data center industry, I have come to understand how technology, design trends, coordination, and collaboration have a substantial impact on data center design. Each facet is critical to our success and client satisfaction in a project. Creating these facilities based on proven solutions from experience and knowing when and where to push the envelope enables you to deliver the best solutions for the client's needs. With one million square feet down, I am looking forward to seeing how these facets continue to influence and shape the industry moving forward, and in turn, how this industry will require me to stay adaptive as a designer.
---
Corgan is ranked as the #1 Data Center Architect by Building Design + Construction. With more than 1,300 data center projects adding up to 6.3 gigawatts of critical load under our belt, we aim to continue to lead the industry in designing high-performance data centers.