Projects
Walnut Springs New Elementary School and Dripping Springs Middle School Renovations, Dripping Springs ISD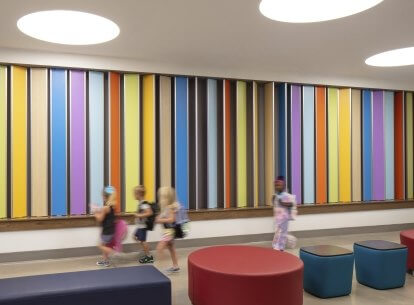 Project Stats
Client

Dripping Springs ISD

Size

106,000 SF 

Market

Expertise
Promoting inclusivity through a tailored design solution.
The existing Walnut Springs community relocate to a new facility shared with the nearby middle school, creating a pre-kindergarten through eighth grade campus. The 850-student elementary school promotes inclusivity and collaboration through thoughtful design, tailored to the unique Walnut Springs family.
In addition, the adjacent middle school received mechanical, electrical, and plumbing improvements to increase safety and efficiency. Targeted collaborative areas enhance flexible learning inside and outside, while adding capacity for the coming years of growth.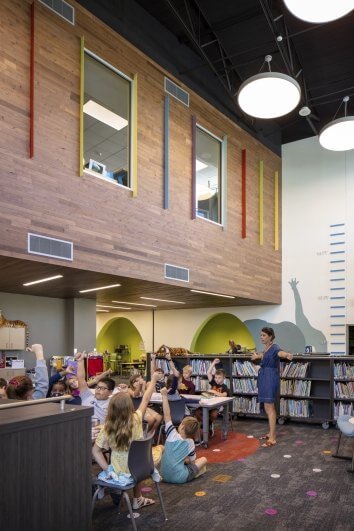 Corgan hosted multiple visioning sessions and community engagements forums to establish guiding principles and a well-crafted space program. Collaboration between the middle school and elementary school was designed specifically to allow for unique cross-curriculum opportunities, while allowing each school to maintain their identity on the shared campus.