Projects
STEM Academy at Enis Elementary School, Decatur ISD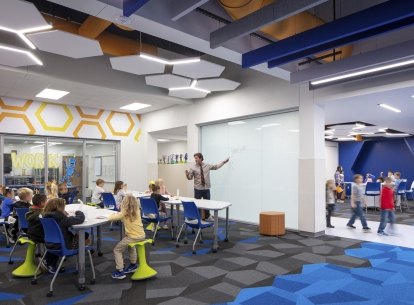 Project Stats
Client

Decatur ISD

Size

80,000 SF

Award

TASA/TASB Exhibit of Architecture, Star of Distinction: Value

Market

Expertise
Creating maximum flexibility for an evolving curriculum.
At Decatur ISD's Enis Elementary School, Corgan transformed a 38-year-old, 80,000-square-foot facility from an outdated lecture-based model to create an adaptive and flexible environment to support a new STEM program for kindergarten through fifth grade students. Movable walls, ample connectivity, and transparencies throughout the space create a student-centered learning environment. Flexible furnishings and areas for both small and large collaboration creates moments for individualized and group learning. Students can choose their surrounding and adapt the space to fit their every need. In addition to replacing interior finishes, improvements included full mechanical and lighting replacements in the existing school.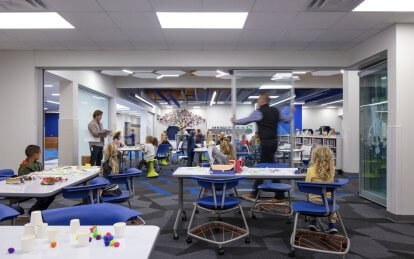 Adaptability
Opening existing standard classrooms with transparent and moveable walls, the new flex classrooms become an extension of the learning commons.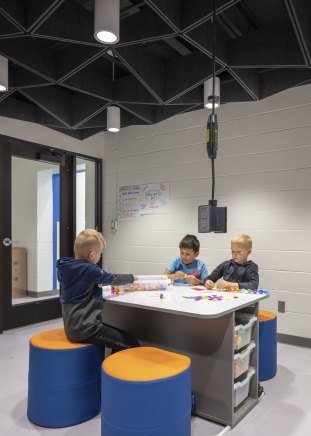 Creative exploration through STEM.
STEM curriculum put the school on the map, making the transformed space a destination for students. Creative explorations are encouraged through customizable spaces.