Projects
SLC Delta Sky Club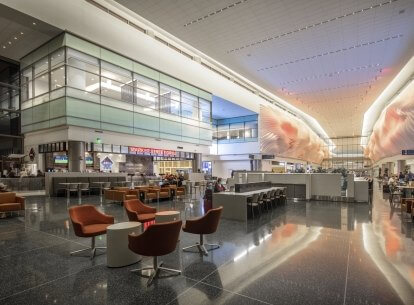 Project Stats
Size

29,000 SF

Location

Salt Lake City, Utah

Market

Expertise
Reflecting Salt Lake City's beauty within.
The new Salt Lake City Delta Sky Club emulates Utah's breathtaking surroundings. The club's design is an interpretation of a canyon's natural layers with deep textured cuts and fluid patterns formed in the rocks. 
Layering elements such as a decorative bespoke midnight blue glass entry wall, varying ceiling heights, and decorative wood screens create intimate spaces and seating arrangements within the open floor plan.  A modern, four-sided fireplace further delights and enhances the club while offering an inviting and warm, cozy atmosphere. 
Although almost 30,000 SF, the layout of the club is intuitive and invites guests in to enjoy the many anticipated amenities such as individual power outlets and showers.  Food and beverage are the utmost important element within the club and include two separate bars and two separate food buffets. In addition, elements such as custom-designed self-serve beverage bars with offerings of lattes to flavored waters and more have been created to provide guests with endless selections.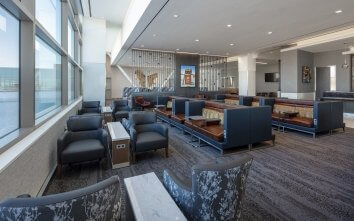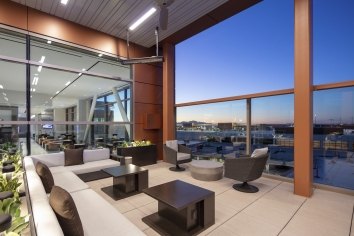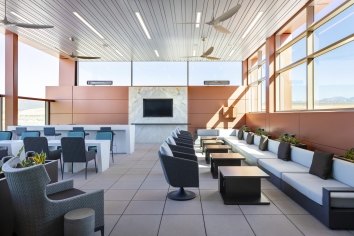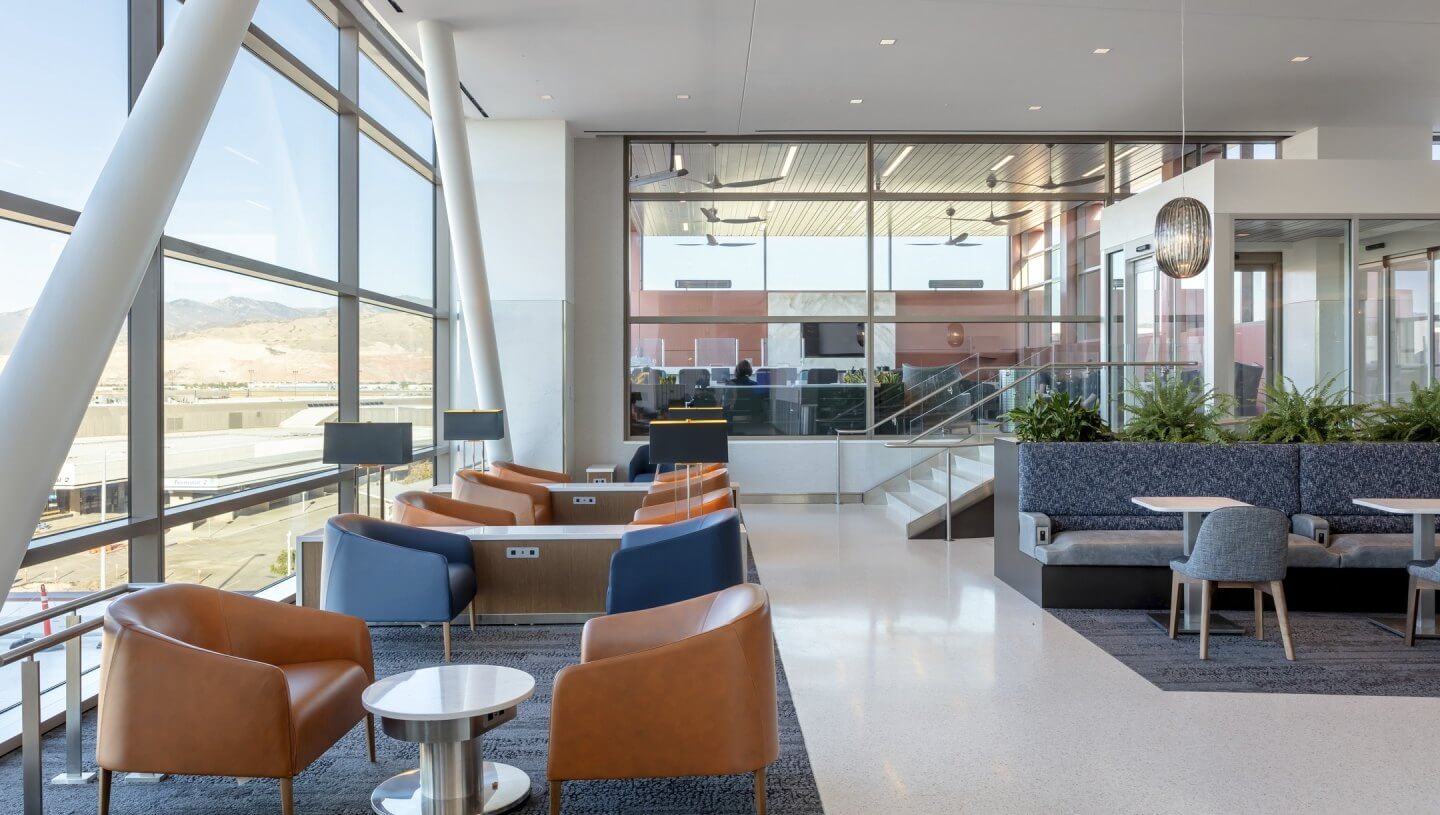 Soaking it all in
For nicer weather days and a breath of fresh air, a Sky Deck has been incorporated into the design of the club, fully taking advantage of the beautiful, surrounding landscape.