Projects
Panther Creek High School, Frisco ISD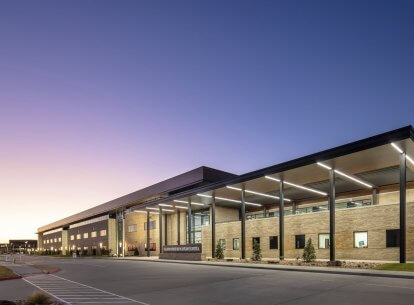 Project Stats
Size

Frisco ISD

Size

386,000 SF

Market

Expertise
Students and teachers help shape a new school model. 
After years of building traditional prototypes to meet rapid growth, Frisco ISD challenged Corgan to design a new model with an increased emphasis on student and teacher experience. Panther Creek High School is the result of an inclusive visioning and design process with a diverse range of users.
The design reflects input from students who wanted bright and open common spaces, with views and access to outdoor learning and dining. Corgan designed the three-story academic building in section, carving away the interior to shape vertically-linked common spaces that bring daylight deep into the building. Here students and teachers can interact across curricula in a variety of learning and social activities. Virtual reality was among the tools used to clearly communicate concepts and walk users though these spaces as the design developed.