Projects
Panther Creek High School, Frisco ISD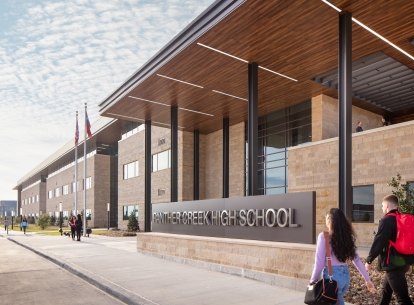 Project Stats
Size

Frisco ISD

Size

386,000 SF

Awards

TASA/TASB Star of Distinction: Design, Value, Wellness 

Market

Expertise
Students and teachers help shape a new school model. 
In keeping with Frisco ISD's small school model to meet the needs of the individual student, the growing district initiated its 12th high school. After years of building traditional prototypes to meet rapid growth, the district challenged Corgan to develop a modern new model with an increased emphasis on the student and teacher experience. Panther Creek High School is the result of an inclusive visioning process with school administrators, teachers, and students.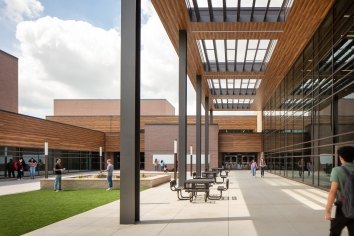 Activating Place
The design reflects requests input from students for bright open common spaces with views and access to outdoor learning and dining. Natural wood tones, and stone materials reflect the traditional architecture of Frisco and invites the outdoors in. Access to terraces and a central courtyard provide outdoor learning environments and spaces for wellness breaks and connection.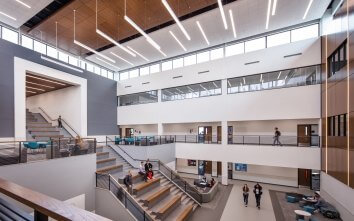 Cultivating Engagement
The three-story academic building, designed in three sections, carves away the interior to shape vertically-linked common spaces to add volume and bring natural light deep into the building. A learning stair connects a collaborative spine with diverse seating areas spread throughout the academic learning block for students and teachers to interact across curricula to address a variety of learning and social activities.
Flexible Spaces
Operable room dividers, marker boards on four walls, and moveable furniture create intentional flexible spaces organized centrally from traditional classroom spaces.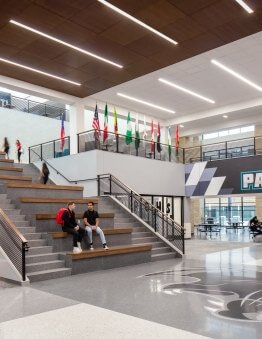 Community-Driven
Situated on 62 acres, the school supports extracurricular programs with a large auditorium, indoor and outdoor sports facilities, and a band tower for drill team and band practice.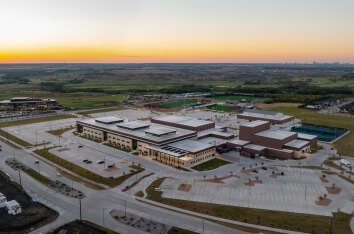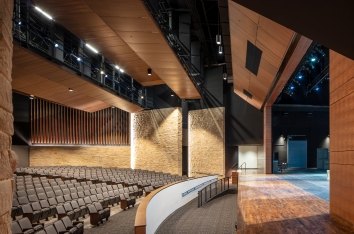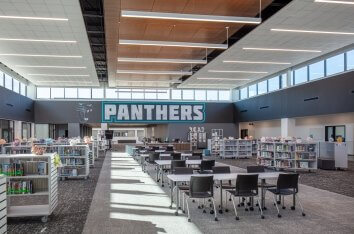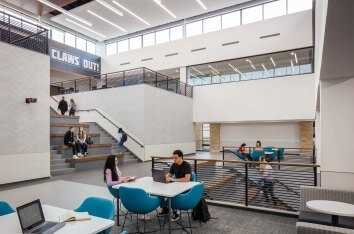 Future-Forward Design
The forward-thinking indoor-outdoor environment supports mental health and collaborative learning styles within a facility designed to meet the high standards of an exemplary school district long dedicated to fostering quality education.