Projects
Nimble Workspaces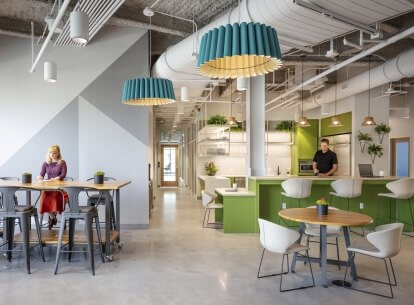 Project Stats
Location

Houston, Texas

Size

10,275 SF

Market

Expertise
Community connection minus commute
Located in a bustling mixed-use community, this suburban coworking space targets a niche market of solopreneurs, small business owners, and commuters. The vibrant and playful space provides a variety of typologies and amenities to appeal to members desiring a distraction-free, community-centered environment.
Agile and flexible for all types of work
Arriving visitors step off the elevator into a bright, welcoming lobby with crisp design details and floor-to-ceiling windows. Designed to support different types of work and various ways of working, private offices feature expansive windows with calming landscaped views, conference rooms accommodate client meetings, while open coworking spaces, enclosed micro-rooms, and shared offices equipped with demountable glass walls and agile furnishings meet changing needs and work styles. Workers are drawn to socialize in the community work café or can snag one of the energizing huddle rooms scattered throughout for a quick brainstorming session. For large groups of up to 30, a common flex space hosts events and collaborative all-hands efforts, while a small podcasting studio with acoustic performance is a bonus for media creators.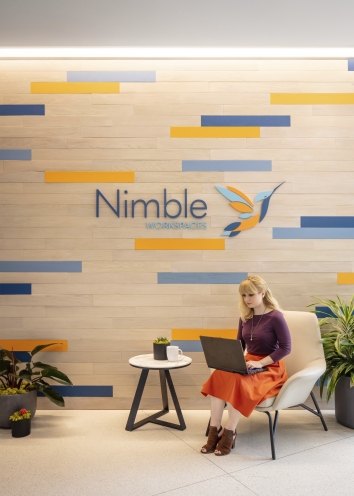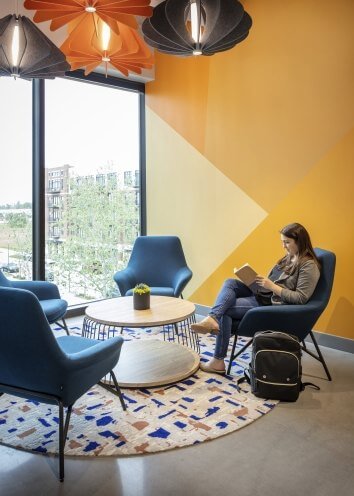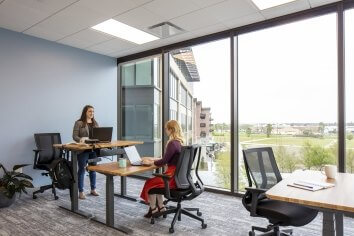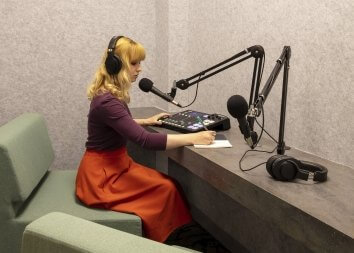 Award-winning workplace interiors
Recognized for Overall Community Impact by the Houston Business Journal, Nimble is poised to succeed as a flexible, dynamic coworking space where people conduct meaningful work and connect with community in a purposeful, engaging workspace near home.