Projects
Midwestern State University, Bolin Hall Renovations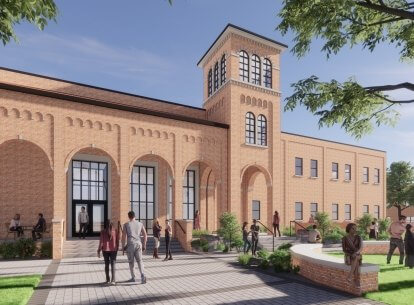 Project Stats
Client

Midwestern State University & Texas Tech University System

Size

103,000 SF

Market

Expertise
Modernizing science spaces for the 21st century.
Bolin Science Hall on the campus of Midwestern State University in Wichita Falls, Texas is comprised of teaching laboratories, research laboratories, classrooms and supporting spaces serving the Moody College of Science, Engineering and Mathematics. The building houses the departments of Mathematics, Computer Science, Biology, Chemistry and the Kimball School of Geosciences.
Originally constructed in 1963, the approximately 93,000 gross square foot building is three stories and is designed in conformance with the campus Italianate style using ornate stonework and brick masonry. While reasonably well-maintained, the laboratories and supporting spaces have not kept up with current standards. Along with the common problem of aging building systems, out-of-date compliance with building codes and the need to establish a clearer entry experience, Corgan was selected with our Design-Build partner, Whiting-Turner to remodel the entire building to meet modern student and faculty expectations for teaching and research.
A unique challenge is the need to perform a complete system replacement, life safety upgrades, laboratory upgrades, a modest addition and a general interior refresh while the building is maintained in full operation. A complex phasing plan will allow the remodel to go forward with minimal disruption to building activities. Our strategy is to break the building into general zone, roughly aligning with existing building systems allowing for a very granular, room by room deployment of the design.
The new addition focuses on greatly needed classroom space for the College; optimized for collaborative project-based learning. A under-utilized tier classroom is recaptured to form a new campus side entry to the building and to create flexible, informal collaborative learning and social areas for students and faculty.