Projects
Max Simpson Elementary School, Waxahachie ISD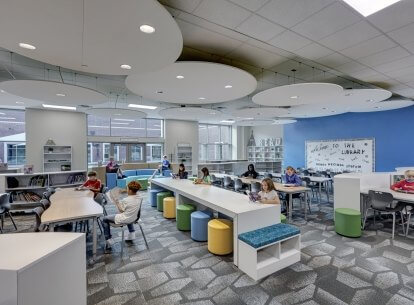 Project Stats
Client

Waxahachie ISD

Size

79,680 SF

Market

Expertise
An innovative, student-centered environment.
In partnership with Waxahachie ISD, the design team created a welcoming two-story elementary school that fits the scale and feel desired by the community. Warm tones, natural textures, and geometric patterns are key design elements of the school, while the playful interior adds pops of color and texture to encourage student engagement. The large scale of the program is reduced through grade classroom pods, each anchored by a shared collaboration space. Classrooms are designed for specific grade level instruction and feature "smart walls" with full height writable surfacing and interactive projection. Wireless technology allows students to integrate netbooks and tablets into their individual and group learning in classrooms or collaborative learning spaces.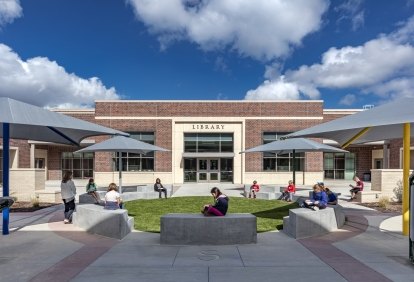 The two-story configuration allows for maximized green space through a central courtyard.