Projects
LGA LaGuardia Airport New Terminal C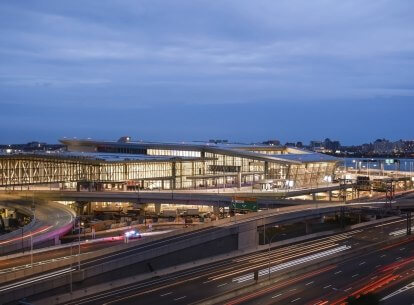 Project Stats
Location

New York, New York

Size

1,168,000 SF

Awards

Interior Design, NYCxDESIGN Award

Interior Design, Best of Year Award Honoree

Market

Expertise
A new future for Delta at LaGuardia.
The new Delta Terminal C at LaGuardia Airport in New York replaces Delta Air Lines' existing C and D Terminals. The new terminal consists of 37 gates located on four concourses connected by a centralized check-in lobby, security checkpoint, and baggage claim. Of the 37 gates, 33 have access to dual taxi lanes which significantly improves airfield efficiency, resulting in reduced taxi time to and from the gate before take-off and after landing.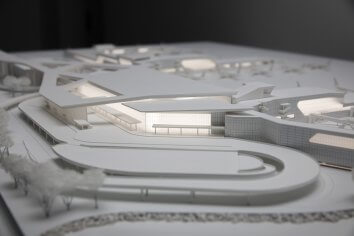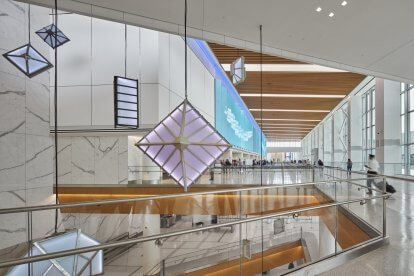 A Larger LGA
This $4.7 billion terminal features a new, larger Delta Sky Club with a Sky Deck, wider concourses, larger gate hold rooms and more seating, as well as 30% more concessions space than the existing Terminals C and D.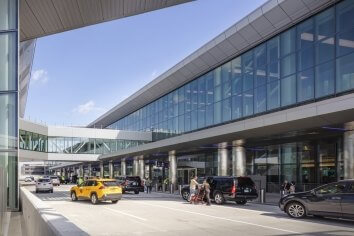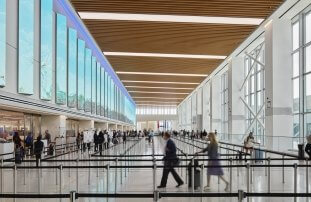 The facility also offers direct access between the parking garage and terminal, improved roadways and drop-off/pick-up areas, and a curbside check-in bypass leading directly into the security checkpoint. The design of the new terminal integrates sustainable technologies and improvements in energy efficiency. 
Concourses E, G, the new headhouse, a new taxi stack, and renovated roadways have opened thus far in this project, with the remainder to be completed by 2026.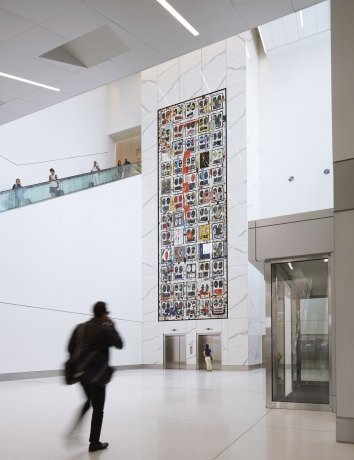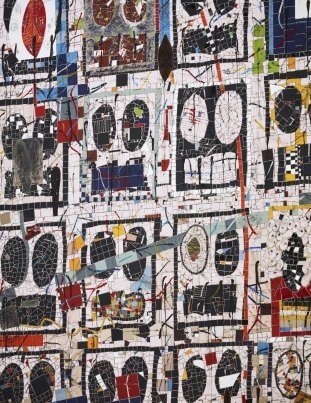 Airport or Art Gallery?
In partnership with the Queens Museum, the Terminal C is a functional, more seamless travel hub and an attractive destination of its own featuring commissioned murals and sculptures that welcome travelers and bring to life New York's iconic culture. Discover Ronny Quevedo's Pacha Cosmopolitanism Overtime or spend some time studying Rashid Johnson's "The Travelers" Broken Crowd. A New York landmark, the design combines world-class functionality with world-class beauty.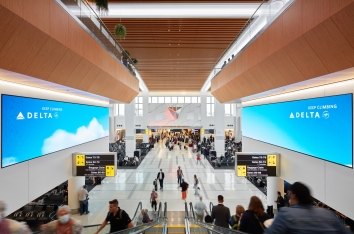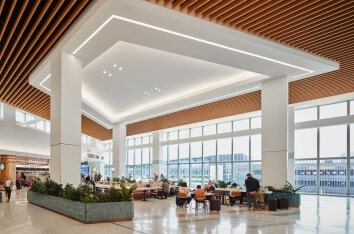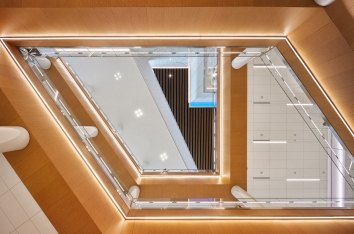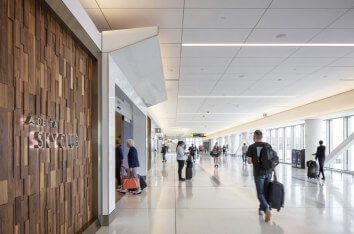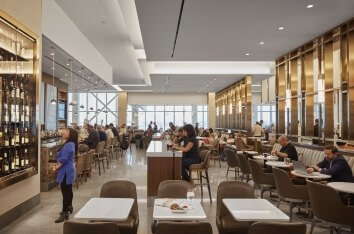 The new terminal includes a centralized lobby, security checkpoint, and baggage claim. Additional terminal space provides added seating, wider walkways, and local restaurants that reflect the city for a new kind of airport experience. 
Interior Design, NYCxDesign Award