Projects
Investment Management Firm Office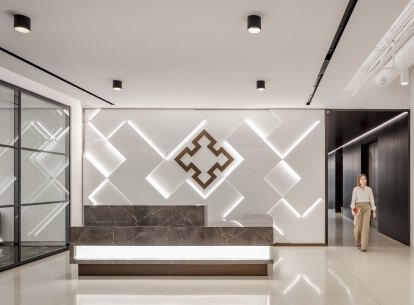 Project Stats
location

Dallas, Texas

Size

50,000 SF

Market

Expertise
The epitome of modern elegance and style in the workplace.
To expand its presence in the Dallas market and support its rapid growth, this client enlisted the Interiors Studio to design an elevated office space to align with the firm's high-performing, strategy-focused culture. Clean lines and minimal accents create a disciplined modern aesthetic achieved with industrial elements, honest materials, a classic pallet, and sound-absorbing acoustics. The firm's black logo illuminated behind a glossy reception desk makes a bold design statement and sets the sophisticated professional tone as visitors step in the entry. 
Within walking distance of upscale restaurants and shops, this company is the epitome of modern elegance and style, projecting a future-forward image, and elevating the firm to new heights.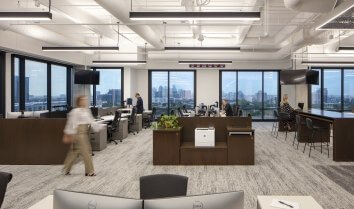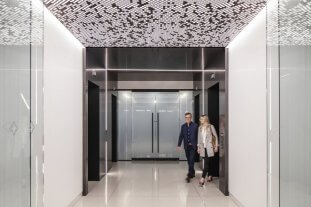 Located on two floors in Weir's Plaza in the Knox Street District, the suite opens to bright walls and contrasting trim, polished concrete flooring, and wall-to-wall double glazing, leveraging natural daylight and impressive views of the Dallas skyline. 
The open floor plan abundant in glass, metal, and reflective surfaces fosters transparency and open communication between stockbrokers and investors.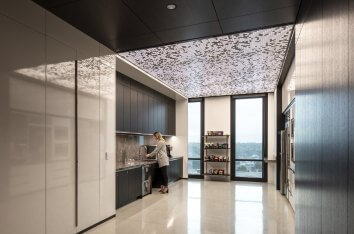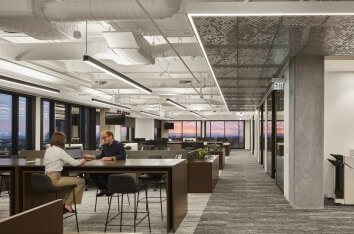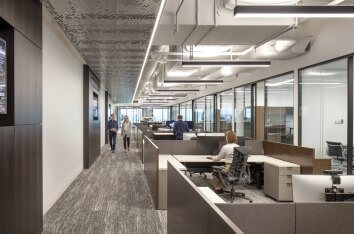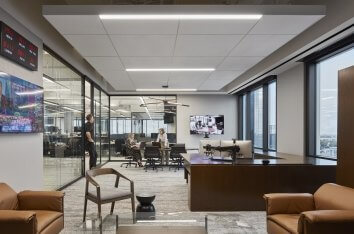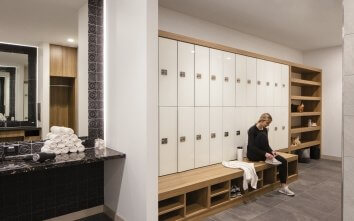 Encouraging fitness and health, a high-performance fitness center is appointed with men's and women's locker rooms with solid wood lockers and individual shower stalls.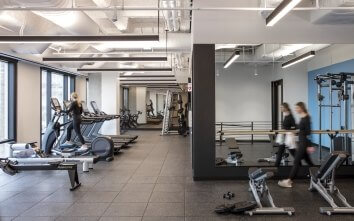 Top-of-the-line fitness equipment rests on rubber pads undergirded with spring-insulated slabs to prevent reverberation and reduce noise.