Projects
Georgia Institute of Technology, Woodruff Housing Commons Renovations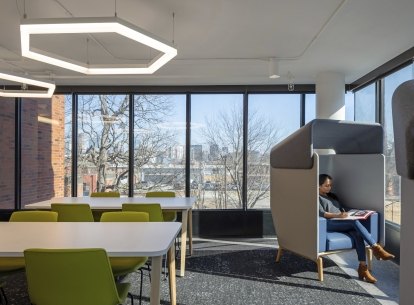 Project Stats
Client

Georgia Institute of Technology

Size

100,000 SF 

Market

Expertise
A bright, welcoming space that will flex to student needs.
Corgan was charged with upgrading and modernizing the commons areas of an aging residence hall to make it more inviting to students. The design included finishes, furniture, and branding of the common lounge areas, kitchenettes, and corridors on each of five floors of both the north and south wing of the Woodruff Housing.
Wayfinding was made clear with each floor color coded and identified with oversized numbers in stairs, on doors and walls. An accurate dimensional map of the campus area with lighting and color identifying the Woodruff location was displayed on the lobby ceilings.
The first floor of each wing also included renovating the existing bedrooms into offices and conference rooms. The project had a quick completion schedule to accommodate students returning to campus.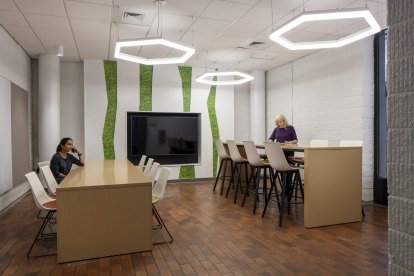 Creating a new experience.