Projects
District-Wide Assessment, Master Planning, and Bond Planning, Bushland ISD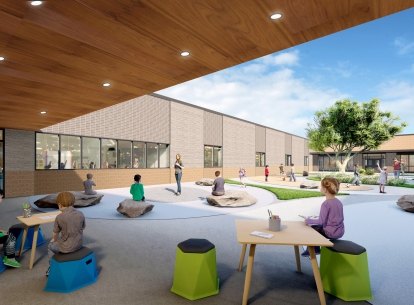 Project Stats
Client

Bushland ISD

Market

Expertise
Corgan developed, planned, and led a community engagement program of 50+ individuals through background, process, facility evaluation, program development, and future planning. A primarily residential district, garnering community support was crucial. Through strategic problem-solving, communication, and action, Corgan led the group through a successful planning process, resulting in the passage of an $89 million taxpayer-funded program of improvements and new construction.
Additionally, Corgan assessed the district's conditions, updated their education specifications, developed programs for the educational spaces, analyzed demographics, and finances of the district, and used this data to work with a district community group to develop a 10-year master plan that was unanimously approved by the community group and the board for a transformational program for the entire community to set the standards for the next ten years.
Projects included in the bond package include a new elementary school, new high school, and renovations to their existing middle school and high school campuses.