Projects
Corscale Gainesville Crossing Data Center Campus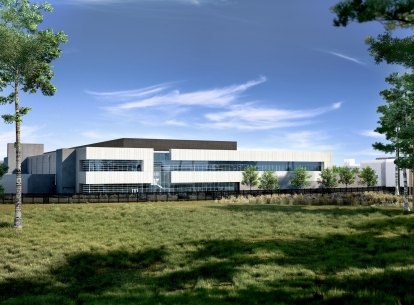 Project Stats
Location

Gainesville, Virginia

Size

2.3 million SF

Data Hall

888,000 SF

Critical Load

306 MW

Market

Expertise
Corscale's new data center campus is master planned for five buildings, a power substation, site roadways, and retention ponds. Bounded on three sides by major roadways including University Boulevard on the west, Lee Highway Route 29 on the north, and Interstate 66 on the south, the eastern boundary is the sacred Manassas Battlefield.  Initial roll-out includes the development of over half of the entire campus on its western end, which includes utility, equipment and fiber infrastructure placement, site roadways, and storm retention ponds in addition to construction of Buildings 1 through 3.
The ensuing development of the eastern side of the campus includes Buildings 4 and 5 along with the addition of a new Dominion powered substation on the southeastern part of the site. Each data center building will be erected as a core and shell followed by successive fit-outs of data halls and office areas for leased tenant spaces. All buildings will be built with prefabricated UPS electrical power modules, transformers, generators, and air-cooled chillers located at the exterior in the adjoining service yards and rooftop mechanical platforms. Each building will have a phased data hall turnover for their respective tenants. Buildings 1 and 2 are each designed as 72 MW facilities with eight 9 MW data halls. Buildings 3 and 4 are 54 MW each with four, 13.5 MW data halls. Office spaces are provided for future tenants including dedicated loading docks as part of their lease agreements. The Dominion power substation is a planned 300+ MW of load capacity. The project is pursuing LEED certification with the goal of LEED Certified under Building Core & Shell — LEED v4.1.
Located adjacent to the Historic Manassas Battlefield
Local AHJ requires mechanical rooftop equipment be shielded from view.
A screen wall system has been designed to be attached to the elevated mechanical platform. This screen wall system is made of custom perforated metal panels that will mimic the upper tree canopy of the surrounding forest. The perforations are CNC punched holes which vary in size and density that follow the digitally translated image of the tree-scape we supplied the metal panel manufacturer.