Projects
Calhoun Middle School Renovations, Denton ISD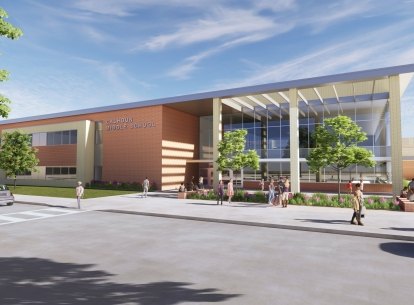 Project Stats
Client

Denton ISD

Size

258,100 SF

Market

Expertise
An aging campus is preserved and revitalized for 21st century learning.
Designed in concert with a replacement facility for Newton Rayzor Elementary, the former Denton High School building was reborn as the new Calhoun Middle School. Corgan's design challenge was to blend 213,000 square feet of renovated existing space with 45,100 square feet of new addition- including a new storm shelter- to create a cohesive and collaborative campus for 1,000 sixth grade through eighth grade students.
The design is anchored by a new administrative space and second floor library, which ties the renovated academic wings together and overlooks a new central courtyard, restoring a feature of the original Denton High that was infilled as the facility expanded. The courtyard gives students a secure outdoor learning and dining space, and a place to relax and reconnect with nature.
Nuture Well-Being
Promote the health and well-being of the whole student with restorative space and opportunities for meaningful interaction.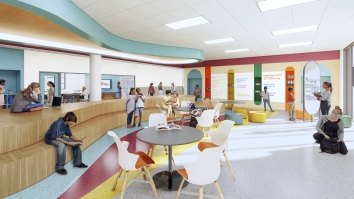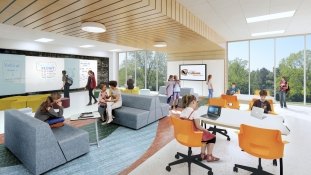 Foster curiosity
Creating spaces for active and student-led learning with opportunities to observe, explore, discover, experiment, and pursue interests.