Projects
Bustle Headquarters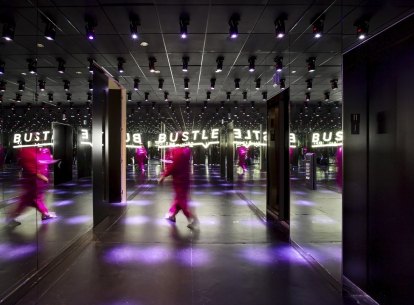 Project Stats
Location

New York, New York

Size

50,000 SF

Market

Expertise
A workplace as innovative as the client that inhabits it.
Bustle is a diverse and young company who is insatiably curious about the world. Bustle decided to relocate its entire office to two contiguous floors in a newly renovated building. The new building provides an opportunity for the company to create a true brand identity and plenty of room for future growth. 
Because Bustle is such an innovative firm, Corgan provided creative and unique design ideas for their new headquarters. One idea was to eliminate a traditional reception area and create a signature welcome zone. With the first step off the elevator, guests enter an infinity room designed with mirrors and colored light beams embedded in the ceiling. This experiential design piece became an instant hit for visitors and employees as well as those who come for filming and production assignments. Just after moving into the space, the welcome zone started trending on social media and became an Instagram favorite. The space created something Bustle did not have in the past, a strong, unique signature look that set them apart from others in the industry.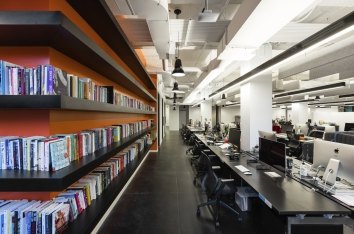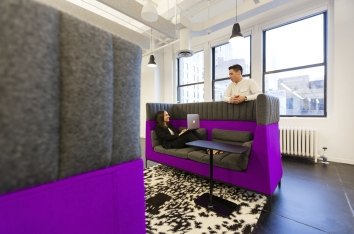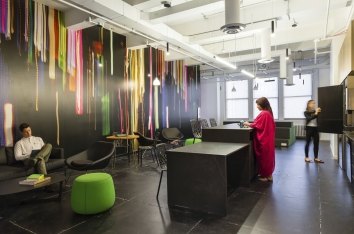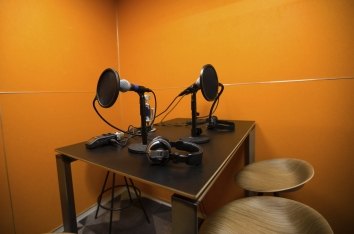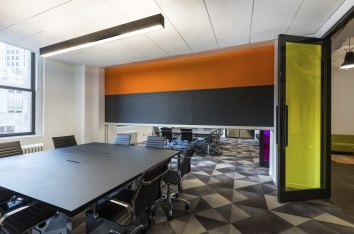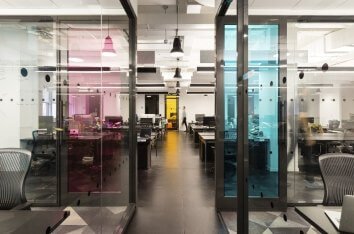 The new program includes approximately 115 open benching workstations per floor, 8-10 private offices per floor, one large convertible boardroom, smaller meeting rooms, huddle spaces, collaboration zones, phone booths and two pantry areas that are multifunctional. Additional space requirements for Bustle included a photo studio with an attached green room, a podcast recording studio and a Facebook Live room.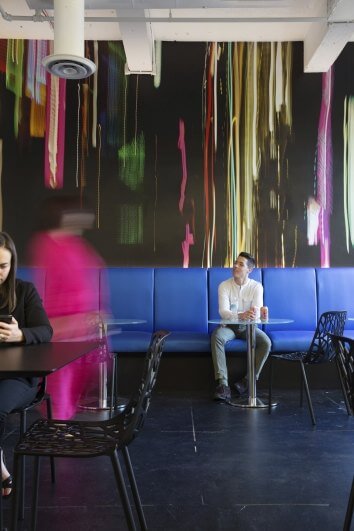 During the visioning and concept development phase, "Speed of Light" became the inspiration for the design. With the greatest reach of any millennial-focused website both in unique visitors and composition index, Bustle gravitated toward a more impactful design. Every aspect of the design makes for a cohesive, fun, creative statement while staying within the client's budget and expedited project schedule requirements.