Projects
Argyle West Elementary School, Argyle ISD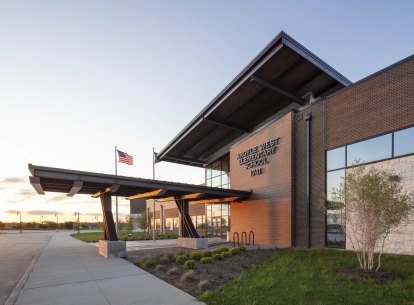 Project Stats
Client

Argyle ISD

Size

106,000 SF

Market

Expertise
To support a new community development, the new, two-story elementary school puts student first. The design defines the community's values of growth and connection through interwoven indoor and outdoor collaboration spaces, a centrally located library, and public spaces for after hour use. Flexible spaces allow students to customize their learning environment.
The scale and organization of the building is focused on younger students using colorful wayfinding and loop plan. Circulation patterns allow visibility to the courtyard at any vantage point.
The site shares a border with the park and bike trail that runs through the linear park, functioning as a main thoroughfare for the community.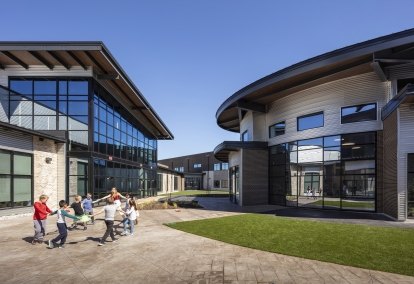 Library as an Anchor
The circular library serves as a beacon for the campus, creating a courtyard that radiates around it.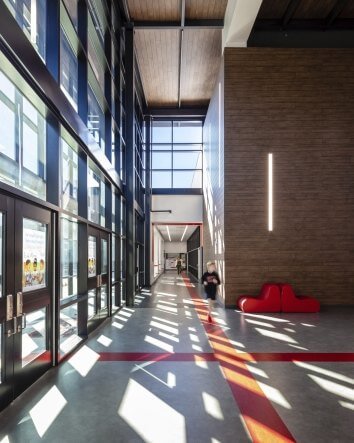 Colorful Wayfinding
Primary colors guide students through the school for intuitive and fun wayfinding.