Projects
AmTech Career Academy, Amarillo ISD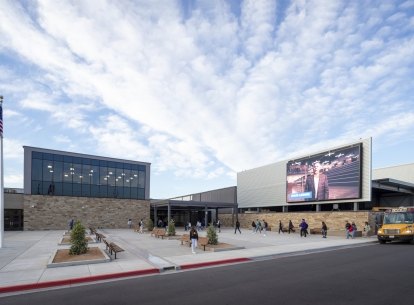 Project Stats
Size

231,000

Market

Expertise
Corgan transformed an abandoned retail and warehouse facility into the new AmTech Career Academy. The campus serves Amarillo ISD's five existing high schools and Amarillo College, and provide a pipeline of certified skilled employees to the region from myriad programs including in health science, transportation, STEM, IT, architecture, construction, and manufacturing, visual arts, communication, robotics, public service, animal science, business, marketing and finance, culinary arts, and junior achievement.
Since the building is located on a main road in the city, it leverages the concept of "learning on display" through exterior and interior branding. Several programs provide services to the local community while spaces in the building are used by the public. Spaces are thoughtfully arranged for cross-pollination between the different strands, taking into account program specific needs.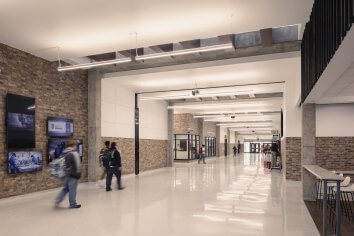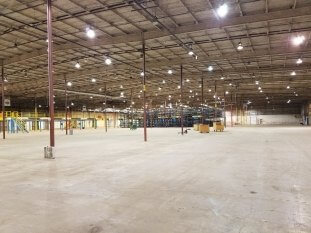 Repurposing the old to make way for the new.
Two abandoned buildings were purchased and repurposed by the district to create the new career academy.
Gaining real-world experience.
Public spaces, such as a full-service bistro, auto shop, and bank, are open to the community. These amenities are staffed with students, who receive pay and school credits.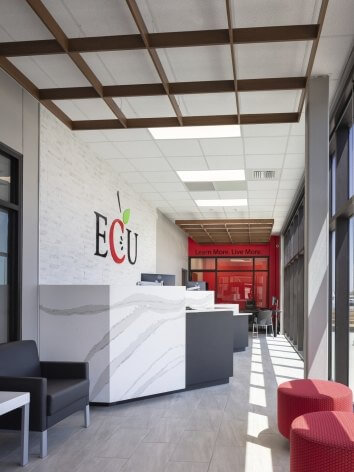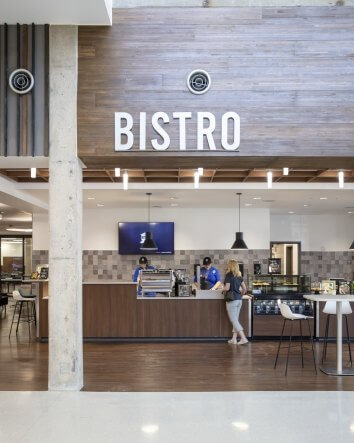 Learning on Display
Learning on display is highlighted through ample glass, program adjacencies, and environmental branding.