News & Insights — Insights
Challenges of Enterprise Data Center Conversion to Colocation
The conversion of an enterprise data center into a colocation data center can be a challenging effort, even when starting with a robust and well-maintained facility. The key difference is that enterprise data centers are generally unique solutions tailored to the company's specific real estate, operations, resiliency, security, IT, and corporate management expectations. The design framework of most of these facilities is a safe-bet, low-risk path to scope and decision making of the company, which generally leads to a very robust, yet expensive solution. On the other hand, the colocation operator is looking for a lean, efficient solution that fits in their competitive and market-driven path.

When evaluating enterprise data center facilities, they tend to fall into two categories — newer greenfield facilities or legacy facilities. These two categories provide very different challenges and scopes of work to convert into colocation. In addition to the differences in range, the path of implementation can also be very different.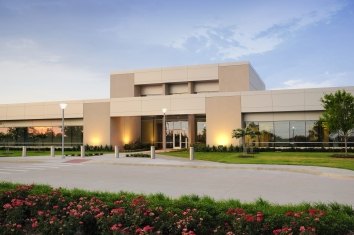 Greenfield Data Centers
Many of the newer greenfield data center facilities came out of the trend set by the 2002 Sarbanes-Oxley act mandate for out of region financial data centers. While not all the facilities were a direct result of this action, these financial institutions influenced the design of enterprise data centers in other business markets. The operational security of these new regional data centers echoed the business institution's goals of risk reduction, thus further influencing the building solutions. With this as a backdrop, the facilities developed were highly robust, resilient, and secure. The building structure and envelope materials were often enhanced, or hardened to reduce risk to operations, and produced on large sites with significant security setbacks. While this provides the potential for conversion to colocation, careful investigation is required to develop the facility to its full potential. These facilities typically have suitable utility services and infrastructure but are often designed to a power density lower than that currently targeted by colocation developers.

These facilities usually have resilient and well-maintained mechanical and electrical infrastructure systems, often including on-site substations, as well as functional fiber connectivity. The infrastructure can generally be repurposed even though it was likely developed as a fully redundant 2N topology, while most current colocation implementation is block redundant. Modifying the distribution of both mechanical and electrical systems needs to be analyzed to confirm that additional delivery can be implemented. With the intent to convert excess system capacity to leasable tenant load capacity, the physical aspect of the added system capacity was likely not planned for in building layout or building structure. Often, it cannot be accommodated within existing corridors or through tenant lease space and may lead to more impactful implementation solutions like exterior routing, loss of leasable space, or building additions.

A greenfield facility often has an adjacent open land area, which can allow for building expansions and additional mechanical and electrical systems expansion. This flexibility can facilitate the back feeding of an existing lower density solution or the conduit and piping distribution infrastructure routing to expand capacity. If the facility sits back from the road, the building may not provide the physical presence or front door image that a colocation provider would prefer. However, because security is a significant concern for all data center operations, this is usually adopted as a benefit.

From a planning perspective, many of these enterprise facilities were developed without much office space as they were supported by the large company departments, which means they may not have enough office or storage space to meet the expectations of the current colocation leasing trends. They could also have smaller lobbies and security facilities as if they were single-tenant operations, which does not have the space demands of colocation operations for multi-tenant and leasing tour traffic. A building addition in the available land can provide the path to accommodate these expanded space requirements.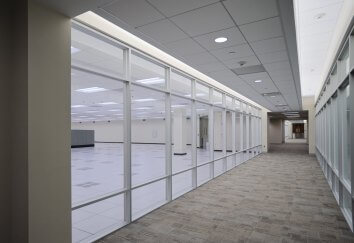 Legacy Data Centers
Many of the legacy data center facilities morphed out of older existing buildings and data processing spaces in a reactive growth process as the companies develop their IT systems into the integral framework of their business operations. Many of these existing facilities were expanded in phases over an extended period, with multiple systems and infrastructure upgrades to accommodate the ever-changing demands of IT departments. This history leaves many of these facilities with a patchwork of spaces and systems that are very difficult to integrate with the efficiencies that most colocation operations target, or have single tenant driven space and organizational solutions. Similarly, the ability to offer consistent data hall space or balanced power and cooling can be challenging for larger potential tenants.

The older facilities may come with infrastructure systems that could be at, or well beyond, their viable end of life. This is a concern given the risk profile of most colocation uptime SLA terms, which assume the reliability of relatively new equipment. If these systems are investigated at the outset, the value of aged equipment could be accommodated in the purchase. If these aged systems are not evaluated against the potential of a colocation solution, it can be extremely challenging to accommodate the higher densities, new controls, and revisions to distribution. Older facilities often have the mechanical equipment within the data hall rooms, which can be costly to relocate to equipment galleries and potentially result in a loss of data hall area. Today's higher power densities have driven overhead clearances up, and many older facilities have lower structural floor to floor heights as well as floor loading capacities, which can create limitations in the allowable power densities.

The legacy facilities are also often in more constricted site locations, whether that be a denser city location or facility development that consumes a site. The land area that accommodates the expansion of an existing facility, or even construction phasing, can be a significant challenge or limitation. A constrained site makes security, dock access, and parking more difficult under the multi-tenant use of a colocation operation. When faced with these challenges, the process of conversion can have significant impacts on the existing building, such as a temporary loss of space to create an open chair for construction during the conversion, change of the use of the existing space, or permanent loss of building structure to integrate new infrastructure systems.

Many of these facilities have even more restrictive lobbies and office functions than the greenfield facilities, which requires that space be allocated to expand these functions to make the multi-tenant operation viable to tenant expectations. Conversely, there are also enterprise facilities that have large amounts of office space adjacent to or within the data center building that once housed sizeable corporate office functions. While it is often assumed that these office facilities can provide a cost-efficient opportunity to accommodate the needs of infrastructure expansion, an office building structure is thoroughly investigated to verify it can be upgraded to handle the higher loads of data center use.
Conclusion
There are likely very few enterprise data centers that allow for simple conversion from enterprise to an optimized colocation solution, but their robust nature usually allows for a redevelopment path, even though it may be unique by building. The level of investment to move from one to the other deserves significant investigation, evaluation, and master planning. Enterprise facilities are often purchased with the assumption that capacity can be readily reallocated, and space easily repurposed, but in many cases, this can be a complicated, costly, and time-consuming process. The key is to bring an experienced team to the early evaluations so that potential can be established, and risks identified. Corgan has extensive experience with both enterprise and colocation facilities, understanding both provide valuable insight on navigating the conversion.
---
Corgan is ranked as the #1 Data Center Architect by Building Design + Construction. With more than 1,300 data center projects adding up to 6.3 gigawatts of critical load under our belt, we aim to continue to lead the industry in designing high-performance data centers.