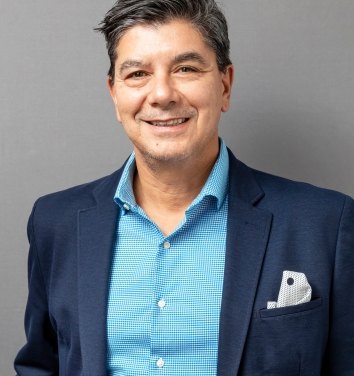 Associate Principal
New York, New York USA
In his 17-plus year career at Corgan, Jim has always been motivated by our firm's work and his personal commitment to deliver the best solutions for our clients. "We're constantly raising the bar on our level of design and project types," he says, "from workplace to interior architecture and interventions on existing buildings." As co-leader of our New York Interiors Studio, he has become a master at managing the details and intricacies of interior architecture and design projects for some of our highest-profile and diverse clients — from Goldman Sachs to Fanatics. 
As Associate Principal, Jim wears many hats in his role, overseeing QA/QC, studio operations, risk management, business development, and ultimately, the financial success of our studio. With over 30 years of experience in commercial interiors and project management, he's developed expertise with clients in several markets, including technology, financial, commercial, and advertising.   
Jim's tag line is "I forecast project challenges to mitigate risk." 
A trusted advisor to his clients and peers, Jim is a recognized and respected industry practitioner and market sector expert. He is most proud of his recent work with the investment firm WestCap — a project he believes will raise the bar even more. "Bringing the client's design intent to fruition and the strong collaboration with the project team was fantastic," 
Jim was recently appointed Office Director for the NY office. In his new role, Jim focuses on promoting Corgan's office culture, camaraderie, and community across The New York office's three studios: Aviation, Data Centers, and Commercial Interiors.