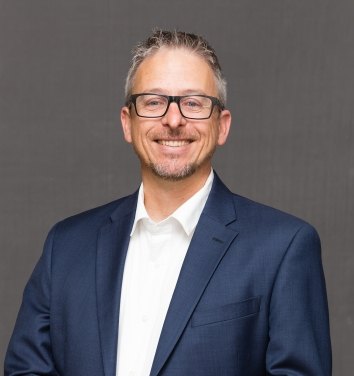 Vice President, Project Manager
Phoneix, Arizona USA
Like most of his classmates, Eric was a part of the Brady Bunch generation. "That's what I thought I was getting myself into!" he says. The 70s sitcom featured Mike Brady, a widowed architect who designed a midcentury split-level ranch for his blended family. Since Eric liked building, drawing, and creating things as a kid, he felt architecture was the perfect fit.
As a leader in the Healthcare Studio in Arizona, Eric is focused on leading the expanding behavioral healthcare practice, leveraging his expertise to develop safe and therapeutic environments for the underserved patient population. In the past five years, the Healthcare Studio has grown from the new kid on the block to the highly regarded Healthcare Studio, competing against well-established names. Eric pushes the boundaries and leads his team to understand the project goals to support the needs of staff, patients, and their families. "Healthcare as a specialty is especially rewarding in the opportunities it provides to make a difference in the lives of others."
When not leading healthcare projects, Eric heads to the desert or mountains to hike, bike, and fish to recharge his spirit.